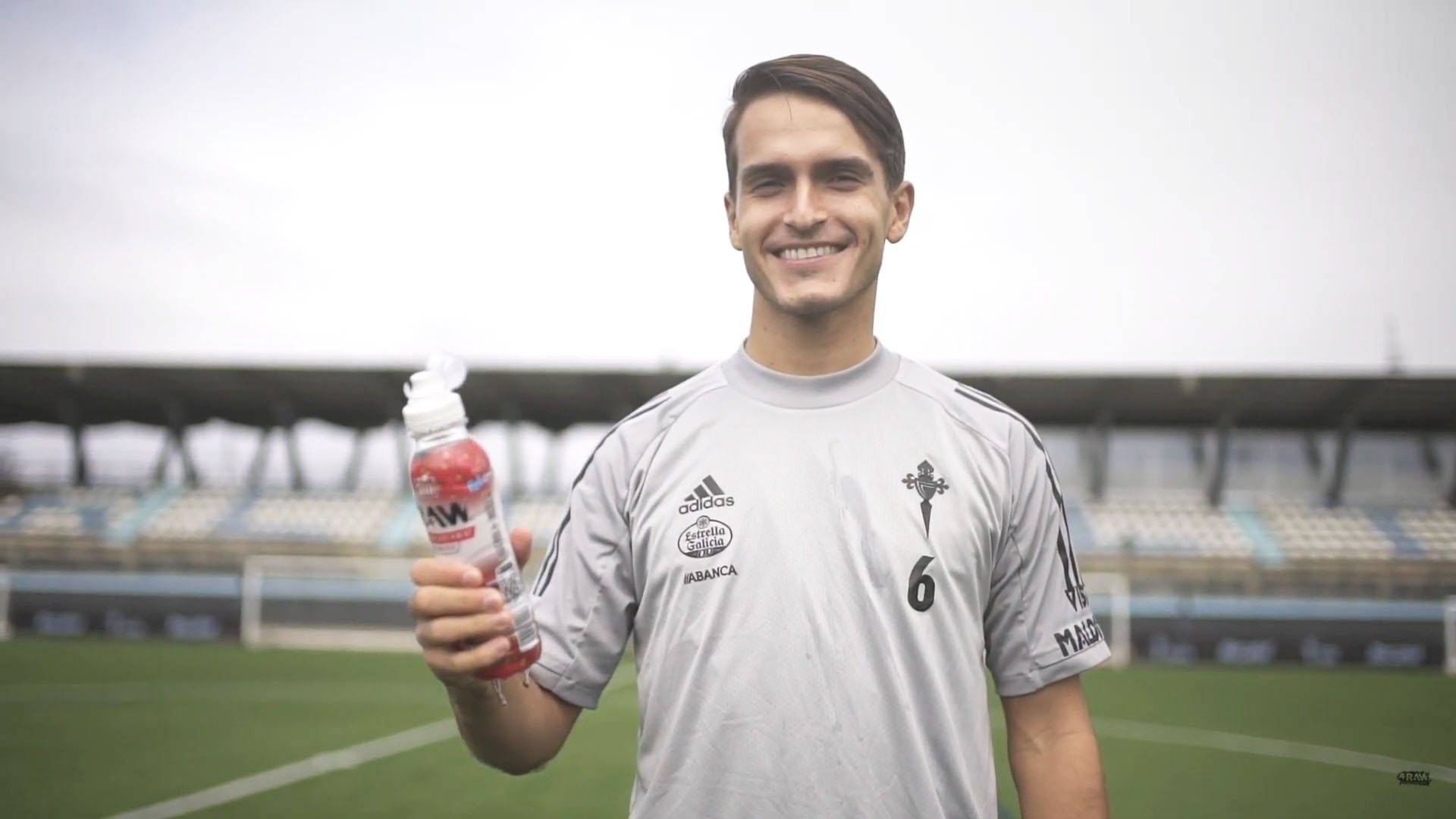 RC Celta and RAW, the first Organic Isotonic Drink, have sealed a collaboration agreement that makes the company an official sponsor and supplier as the 'official isotonic drink' of the club. The agreement will last for two years, and includes product for first team players and other categories, as well as advertising on static and dynamic media of the stadium and sports city, and other content associated with the news of the first team.
The Celta eSports area will also enjoy RAW's support and product for the same time period. The product will be available at the club's points of sale in its facilities. The agreement also contemplates a collaboration with Celta Foundation for the development of an educational and awareness program about the importance of children's BIO hydration in sports, besides the presence of the brand in its educational activities.
The club's advisor, Fernando Rodilla, highlighted that " at RC Celta we are very satisfied with this agreement, as it is very important that quality brands and first class BIO products are associated with us, and offer us their support in especially difficult moments such as the ones we are going through".
From RAW, Rubén González González, CEO of the company RAW SUPERDRINK, emphasized that "we are really happy to enter the world of football and hand in hand with a club with such clear objectives of talent development, and a contribution to the training and development of new generations with healthy habits. We are a company that was born to help athletes hydrate themselves with organic ingredients, with the aim of improving their performance and recovery".
With this agreement, RAW presents itself in the world of professional football; currently, it is also a sponsor of the professional cycling team Movistar Team, and other professional athletes from different disciplines who have the same common denominator, the awareness of BIO hydration and nutrition, which helps to improve their performance.
RAW Organic Sport Drink is the first BIO sports drink, made with organic and healthy ingredients. We have created an isotonic drink suitable for vegans and coeliacs, which recovers electrolytes and achieves a 100% beneficial hydration and free of sugars. More information at www.rawsuperdrink.com