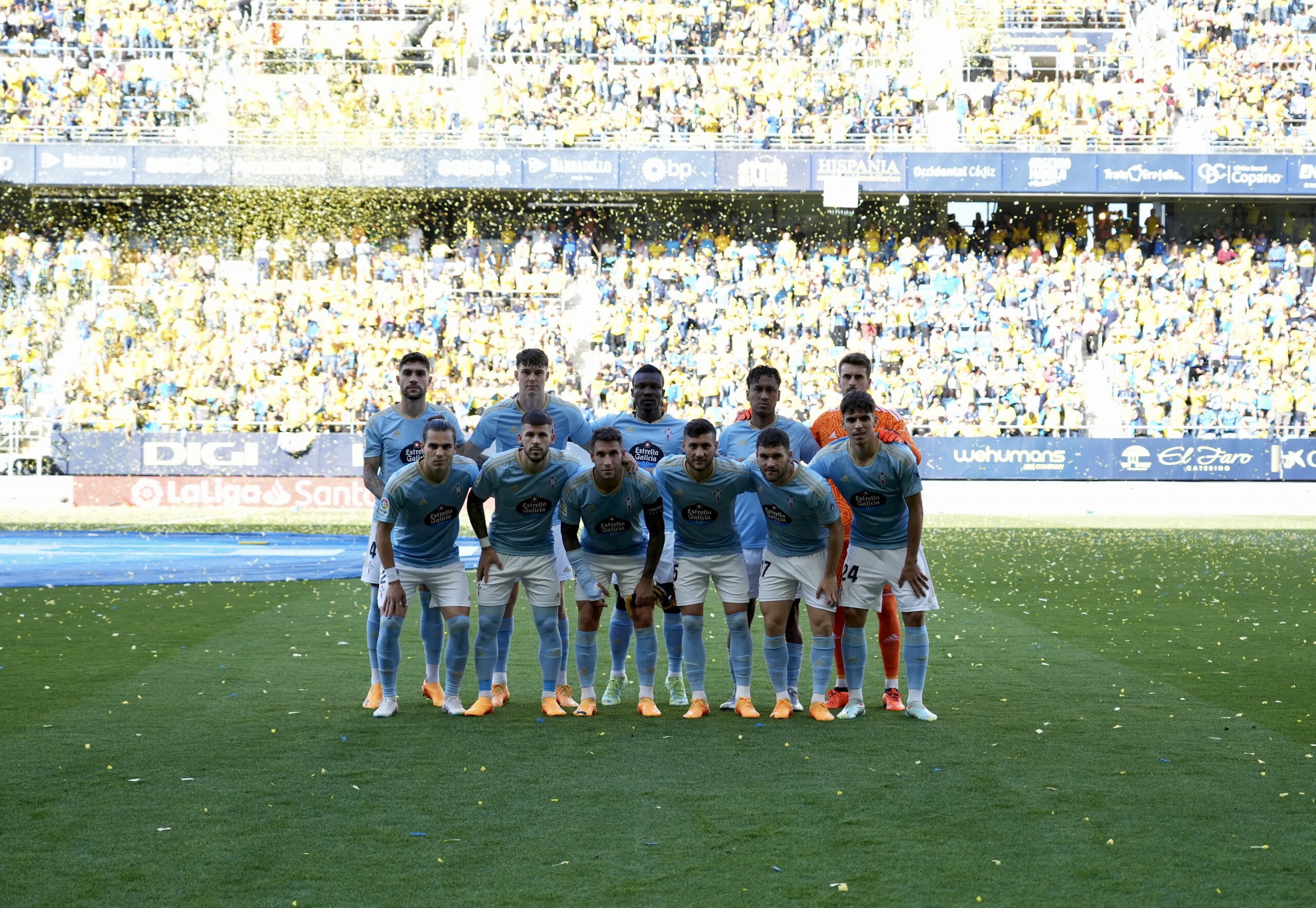 RC Celta could not secure any points on their visit to Cádiz, despite the support of fans who traveled halfway across Spain to cheer on their team. Carlos Carvalhal's men couldn't recover from Sobrino's goal in the 53rd minute.
The sky blues sought an equalizer but were met with a staunch defense at the Nuevo Mirandilla.
This coming Sunday, at 21:00, RC Celta will play their last LaLiga Santander match against FC Barcelona at Abanca Balaídos.
TECHNICAL DATA SHEET:
1- Cádiz CF: Ledesma; Rubén Alcaraz (Momo, 86), Rubén Sobrino, Choco Lozano (San Emeterio, 63), Bongonda (Alejo, 76), Gonzalo Escalante, Sergi Guardiola (Roger, 76), Iza, Pacha Espino, Meré, and Luis Hernández.
0- RC Celta: Iván Villar; Hugo Mallo (Mingueza, 62), Aidoo, Núñez, Galán; Tapia, Veiga, Óscar (Paciencia, 62); Carles Pérez, Miguel (Luca, 46), and Strand Larsen (Aspas, 62).
Goals: 1-0 Sobrino.
Referee: Ricardo de Burgos Bengoetxea. He showed a yellow card to Javi Galán, Unai Nuñez, Luca, Óscar, and Solari. From Cádiz, Lozano, Sobrino, Bongonda, Luis, Guardiola, Alcaraz, Alejo, Escalante, and San Emeterio were booked.
Incidents: Match corresponding to the thirty-seventh matchday of LaLiga Santander played at the Nuevo Mirandilla stadium.