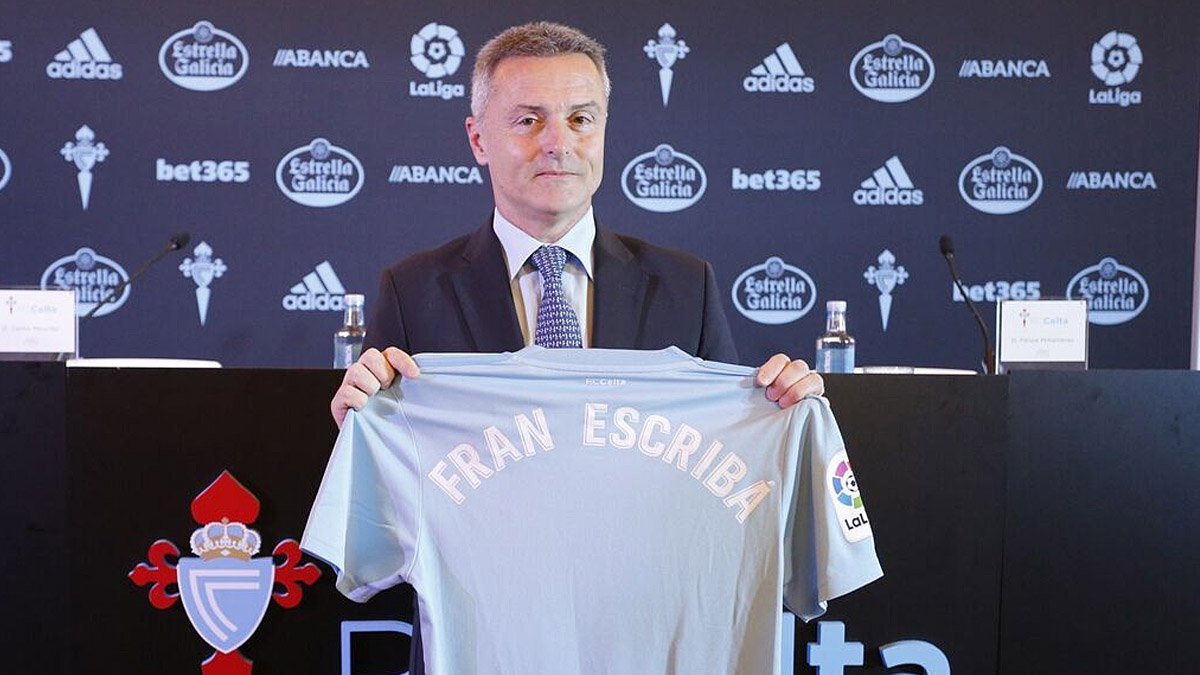 RC Celta introduced this Monday at the "Salón Regio" of A Sede the new coach of the first team, Fran Escribá, who has appeared for the first time before the press as a sky-blue manager accompanied by president Carlos Mouriño and sports director Felipe Miñambres.
Escribá, who will lead his first training session this Tuesday at 10:30 (A Madroa, open doors), said that he saw the team " eagerly and willing to face what is left " and he focused on "a problem of balance" over defensive issues. The new Celta trainer asked to focus on the current situation to all involved: "We should only care about the match on Sunday and add three out of three. Doing the numbers doesn't go with the way I am," he said.
The Valencian manager will have David Generelo as second manager, Miguel Villagrasa as physical trainer and David Martinez as assistant coach, but in addition, Felipe Miñambres reported that the former sky blue players and current members of the technical department Mario Bermejo and Borja Oubiña, will collaborate actively with the new coaching staff.