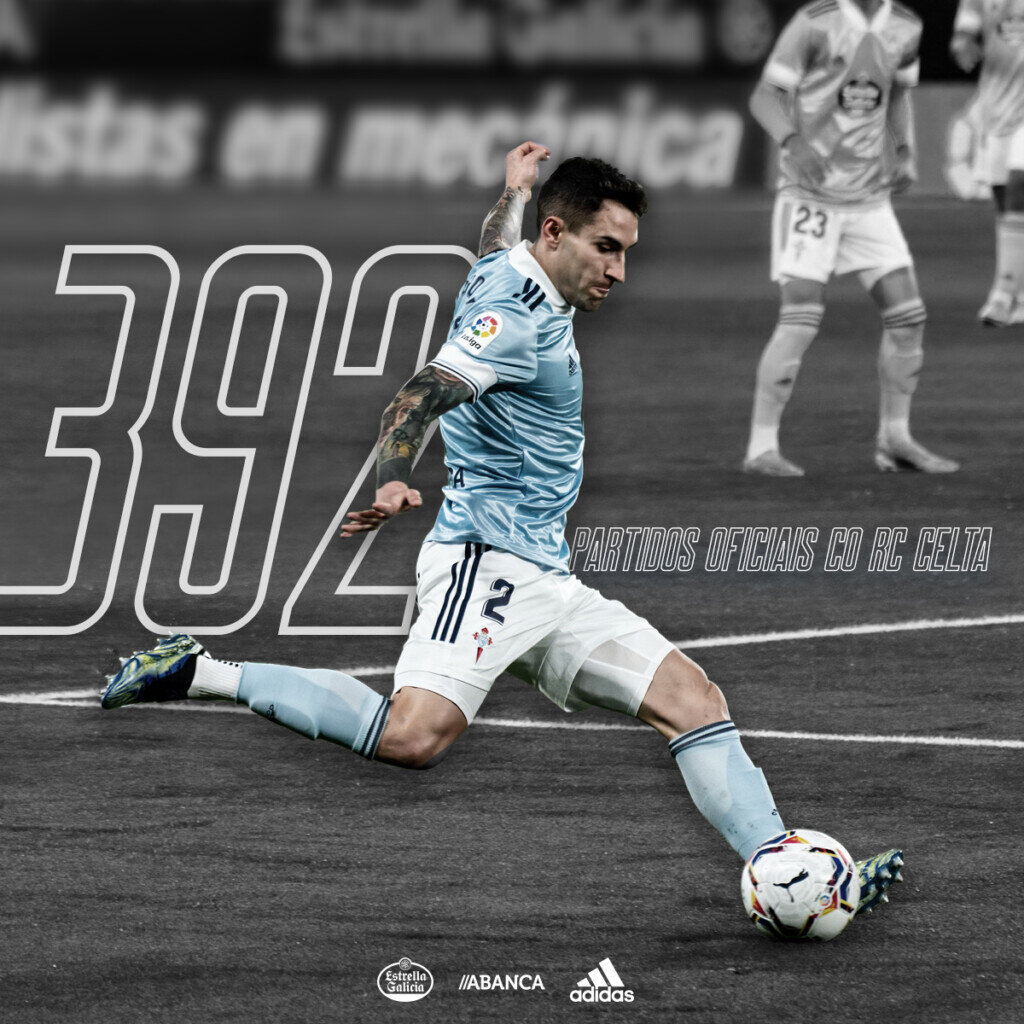 The word legend is too small for Hugo Mallo. The Celta captain continues to break records with the sky-blue shirt, one that is already imprinted on his skin and in his heart. Last Sunday, the academy player equaled Atilano Vecino, another club icon, as the second player with the most appearances in the history of RC Celta with 392 appearances. Only Manolo, who wore the Celta shirt in 533 matches, is ahead of him.
Hugo Mallo is also the club's player with the most appearances in the First Division, where he has already accumulated 256 matches. Since his debut in August 2019, the player from Marín has 10 goals and 24 assists with the blue and white jersey.
The current team captain will continue to write his name in gold letters in the club's history. Ahead, countless personal and collective challenges. Hugo Mallo is already recognized by RC Celta and its fans as a true Celta leyend.