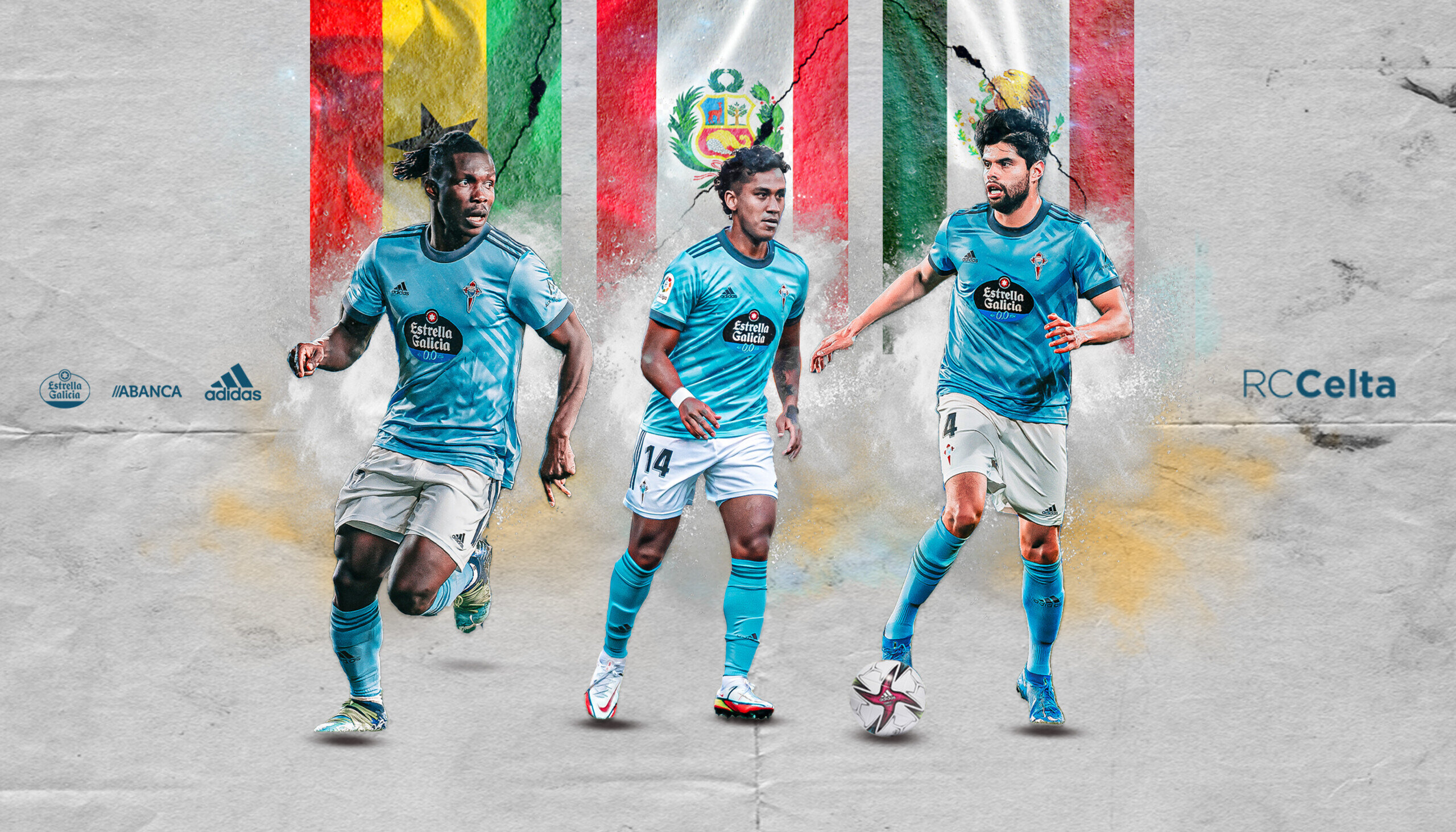 Joseph Aidoo, Renato Tapia and Néstor Araújo are the RC Celta players with international commitments in the March international break. The three sky blue internationals will participate in qualifying matches for the 2022 World Cup.
This will be the calendar of the sky blues in the March break:
Joseph Aidoo (Ghana).
Ghana – Nigeria (March 25 – 20:30 | Kumasi).
Nigeria – Ghana (March 29 – 19:00 | Abuja)
Renato Tapia (Peru) (Peru))
Uruguay – Peru (March 25 – 00:30 | Montevideo)
Peru – Paraguay (March 30 – 01:30 | Lima)
Néstor Araújo (Mexico)
Mexico – United States (March 25 – 03:00 | Mexico City)
Honduras – Mexico (March 28 – 01:05 | San Pedro Sula)
México – El Salvador (March 30 – 23:00 | Mexico City)