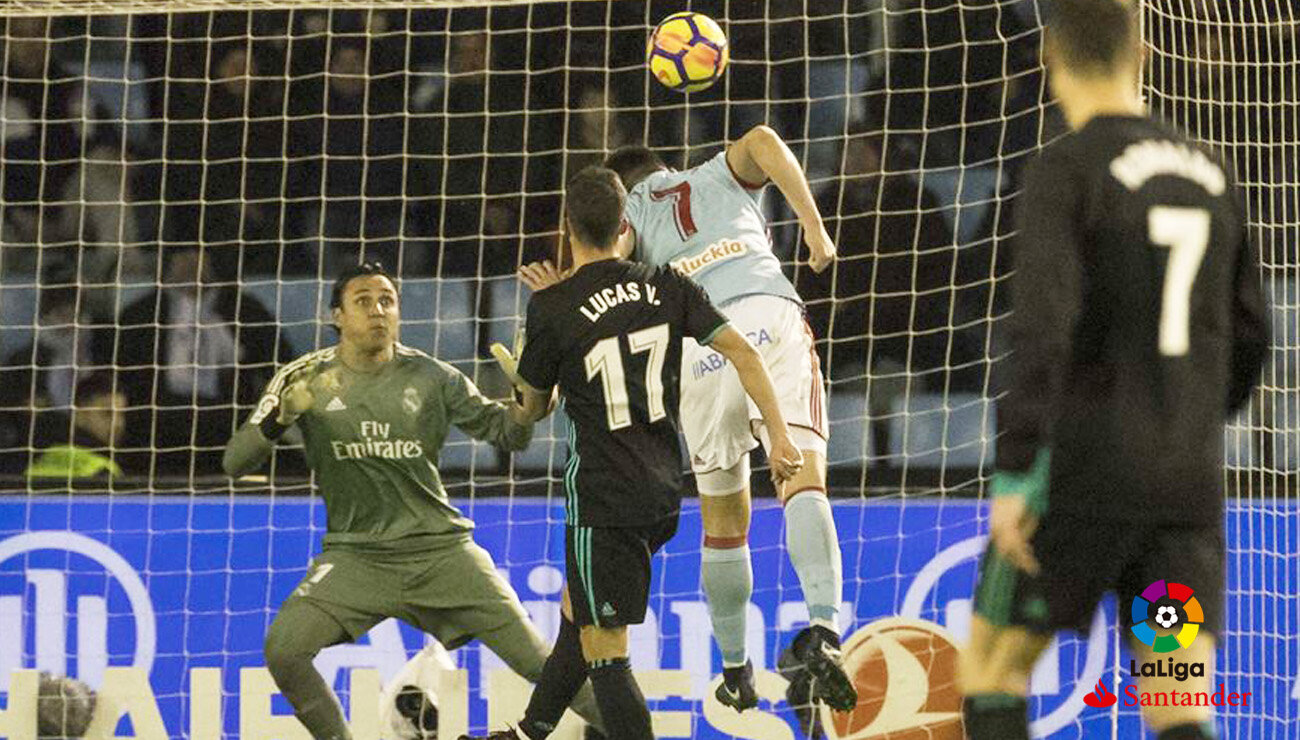 Celta has not won in its last seven meetings against Real Madrid in LaLiga (1 draw 6 defeats) receiving an average of 3.5 goals (25 goals) but only went unscored in one of them.
Real Madrid is the team which has scored the most goals to Celta in LaLiga in its history (136).
The Vigo team has lost its last 4 away games against teams from Madrid in the league and gone scoreless in the last three.
Celta has not won any of its last 5 league matches (3 draws 2 defeats), its worst streak in the tournament with Unzué as manager.
Real Madrid has not lost any of its last 8 home matches in LaLiga (6 wins 2 draws), scoring an average of 3.6 goals per match, after losing the previous two.
Celta is the team that has won the most points after scoring a goal in the last 15 minutes of the match this season in LaLiga (12).
Maxi Gómez is the player with the most header goals this season in the 5 mayor European leagues (9, tied with Stuani).
The Uruguay player has taken part in 3 of Celta's last 5 goals in LaLiga (2 goals, 1 assist).
Toni Kroos has scored 3 goals against Celta in the league, more than against any other team.
Gareth Bale has taken part in 3 of Real's last 6 goals at Santiago Bernabeu in LaLiga (2 goals, 1 assist).