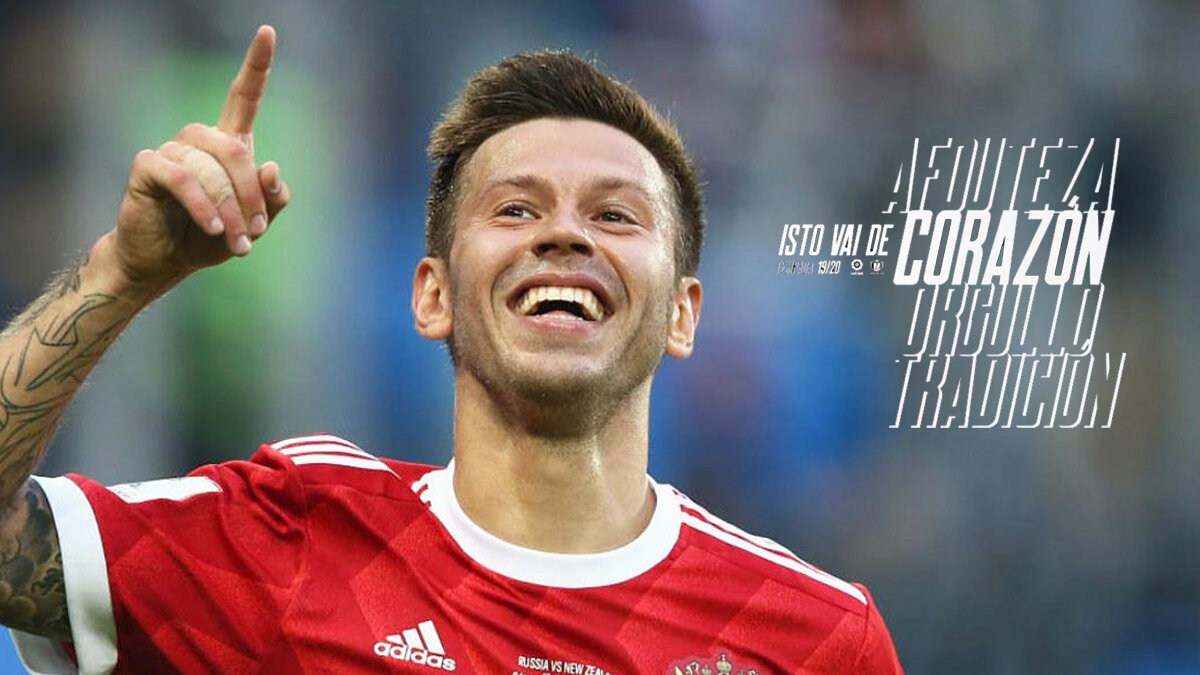 Proven scoring ability, impressive number of assists, experience, talent … RC Celta strengthens its line of attack with Fedor Smolov, Krasnodar star who faced the Vigo team in the Europa League and one of the icons in the current Lokomotiv Moscow. Pending a medical check-up, the Russian international arrives at the club on loan to complete Oscar Garcia's side's forward line until the end of the season.
Fedor Smolov (Saratov, 1990) stands out above all for his scoring ability. The new sky-blue striker scored almost 60 goals in the Russian league in the last four seasons between Krasnodar and Lokomotiv Moscow. In addition, he has scored ten more in European competitions.
The Russian striker is also noted for his excellent vision, which allows him to accumulate a good handful of assists each season.
Smolov has a lot of international experience. So far he has played 39 matches with the Russian national team and has scored 14 goals. The striker was among those called up for the last World Cup, where he played five games.
On an individual level, the new RC Celta striker was named Russia's player of the year in the 2015/16, 2016/17 and 2017/18 seasons. He was also the championship's top scorer in the 2015/16 and 2016/17 seasons