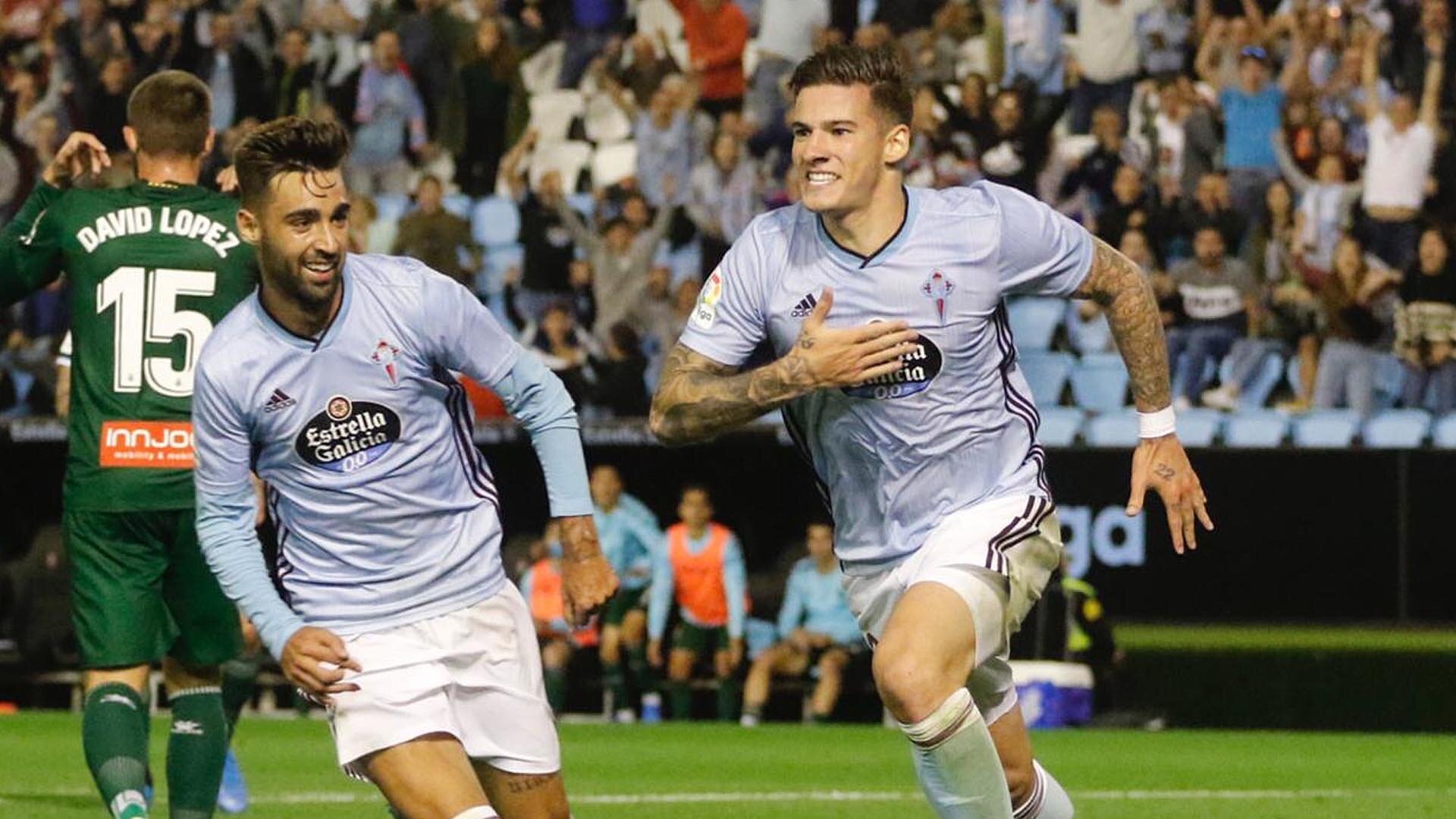 RC Celta drew at home against RCD Espanyol thanks to a last-minute goal from Santi Mina (1-1). Fran Escribá's team dominated the match from the beginning but found themselves in front of a completely defensive team.
In the first half, the sky-blue team had several clear goalscoring chances that were deflected by inches. After the restart, the Catalan team took the lead in an isolated move. The draw came in injury time thanks to a superb header from Santi Mina after a cross from Hugo Mallo. Minutes before, Ruben Blanco made an exceptional intervention that was key in the final result.
GAME SHEET
1- RC Celta: Rubén Blanco, Hugo Mallo, Araujo, Aidoo Jr, Olaza, Fran Beltrán, Lobotka (Brais, min 61), Rafinha (Gabriel Fernández, min 76), Denis (Sisto, min 84), Iago Aspas and Santi Mina
1 – RCD Espanyol: Diego López; Javi López, Naldo, Calero, Didac; Vargas (David López, min 77), Marc Roca (Darder, min 86), Víctor Sánchez, Pedrosa; Wu Lei (Pipa, min 64) and Calleri
Goals: 0-1 Pedrosa, min 48, 1-1 Mina, min 94;
Referee: Sánchez Martínez, from the Murcian committee. He cautioned Lobotka and Aspas (RC Celta) and Calero, Víctor López, Naldo, Pipa and Calleri (RCD Espanyol).
Field: Abanca Balaídos (16,361 spectators)