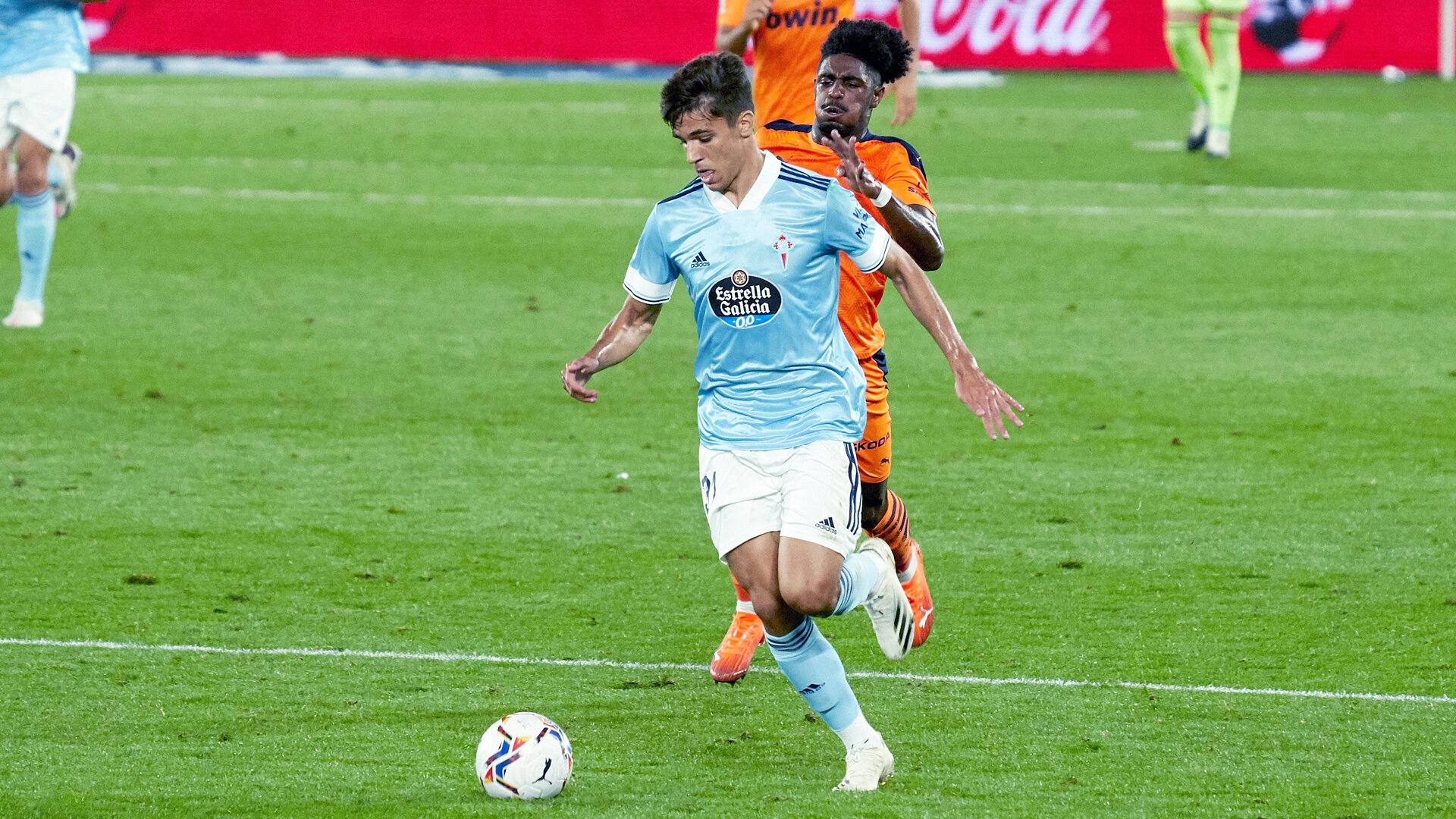 Round number for an unforgettable day. Youth player Gabri Veiga became a few hours ago the 500th player of RC Celta to debut in the First Division. And it was not an anecdotal or lacking in content appearance. He entered the decisive stretch of an open match, with a close score and against a high level rival, Valencia CF.
The extraordinary work of the RC Celta in the youth academy is rewarded with moments like this, the debut with the first team of a player in youth age -he turned 18 a few months ago- and the presence of 10 home-grown players in the squad for the match.
For Gabri Veiga it will be an unforgettable day, as well as for the sky-blue fans, who in that decisive stretch of the first match of the season in Abanca Balaídos proved the quality, the personality and the cheerfulness of this young footballer from O Porriño who made his debut with the b team last season, still at the age of 17, and has already been international with the Spanish National Team U-18.
The home-grown player was also one of the ten youngest players in the history of the Spanish league to make his debut in the First Division. The sky blue academy, sign of identity of the club, continues to be a source of pride for RC Celta and for sky-blue fans.