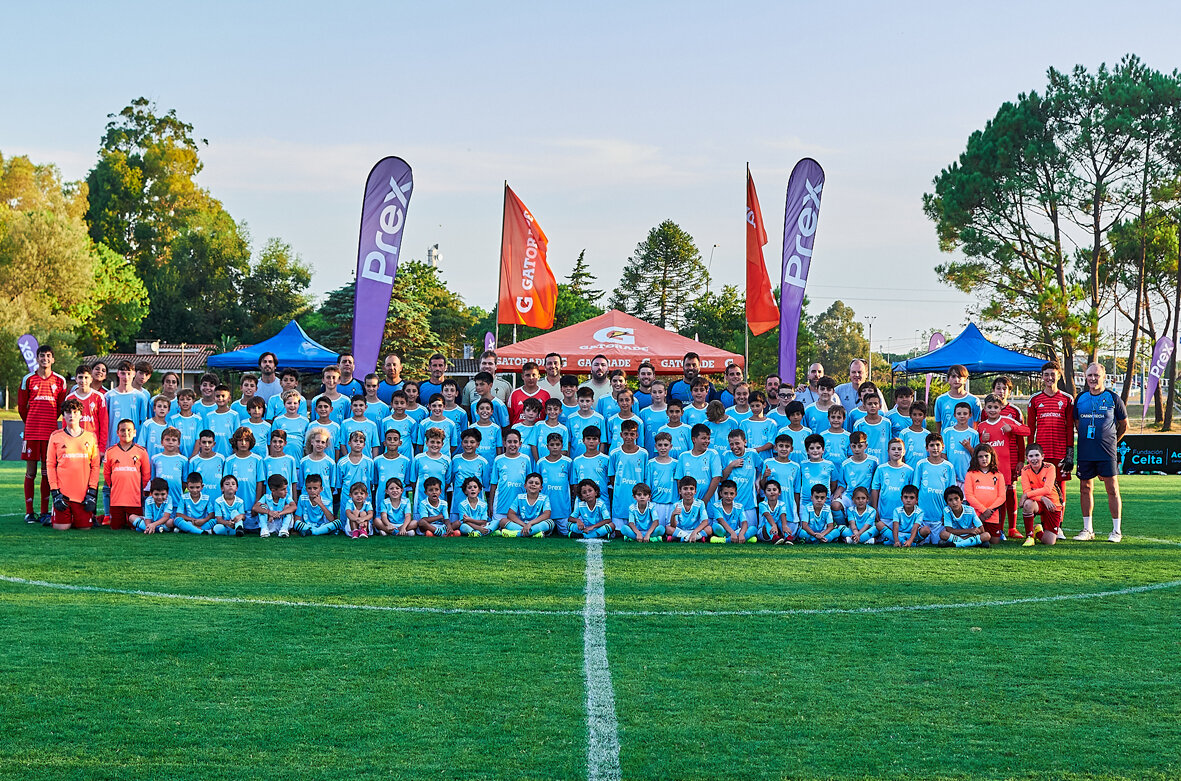 The Celta Foundation and La Costa Fútbol have joined forces again to organize the second Campus Academy held at the facilities of Atlantida Country Club – Canelones Uruguay, the week of February 6 to 11, 2023, in the afternoon schedule and from February 8 to 11 in morning schedule, the first edition of the Draft.
An expedition composed of Marcos Alonso, Diego G. Sarabia and Diego Giménez, technicians of the club and Germán Arteta, director of the Celta Foundation who took advantage of the trip to make a series of institutional visits has traveled to the Campus.
The Celta Academy has proposed a 6-day activity where participants from 6 to 15 years old have been able to experience and enjoy the methodology of RC Celta, focused on improving and enhancing individual aspects and identifying strengths of each child.
A week full of soccer -with great success of participation with a hundred boys and girls in the Campus and about thirty in the Draft-, which culminated with the selection of four players (two from the campus and two from the draft) to enjoy an immersion in our grassroots soccer in the sports facilities of A Madroa.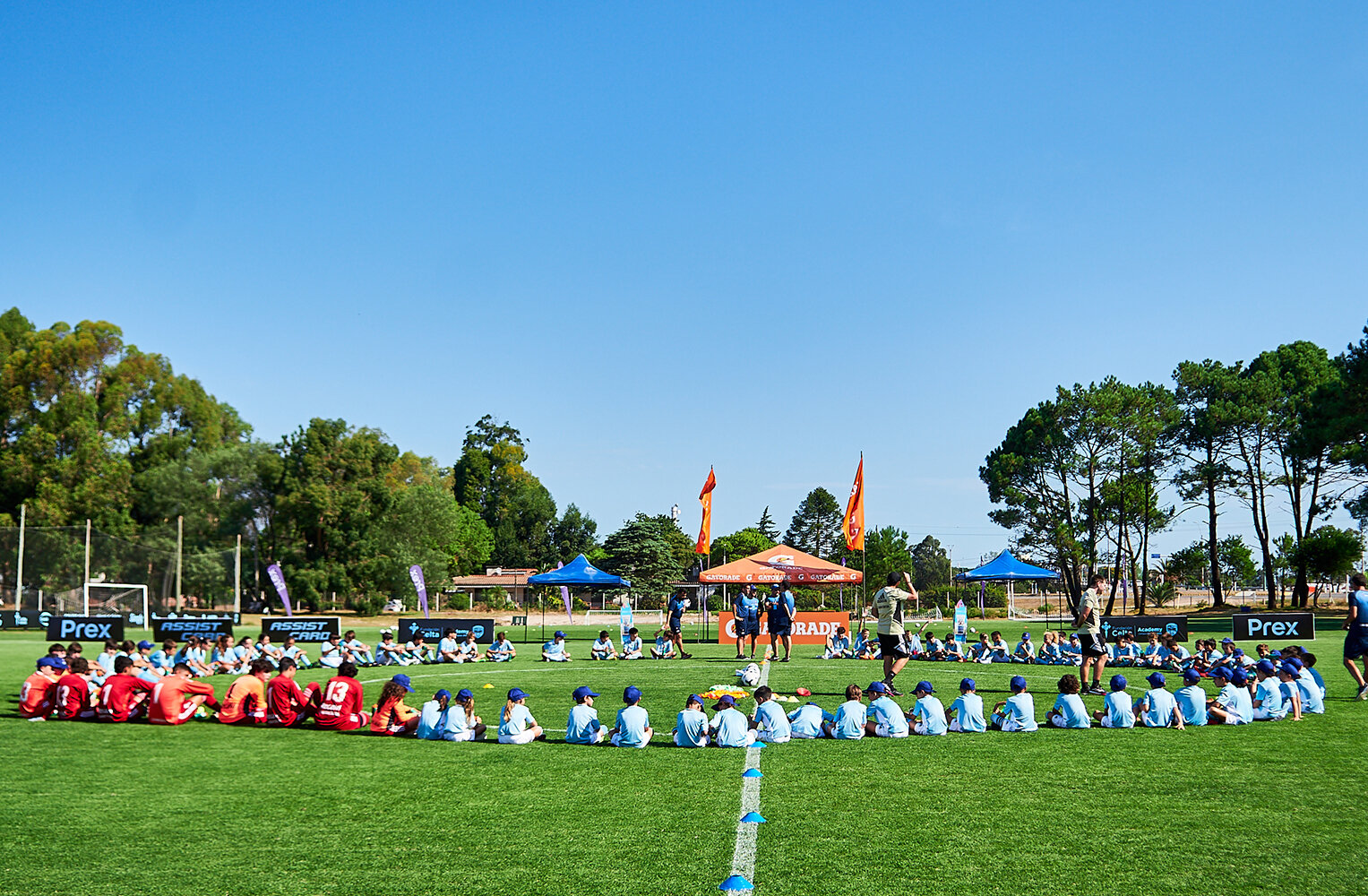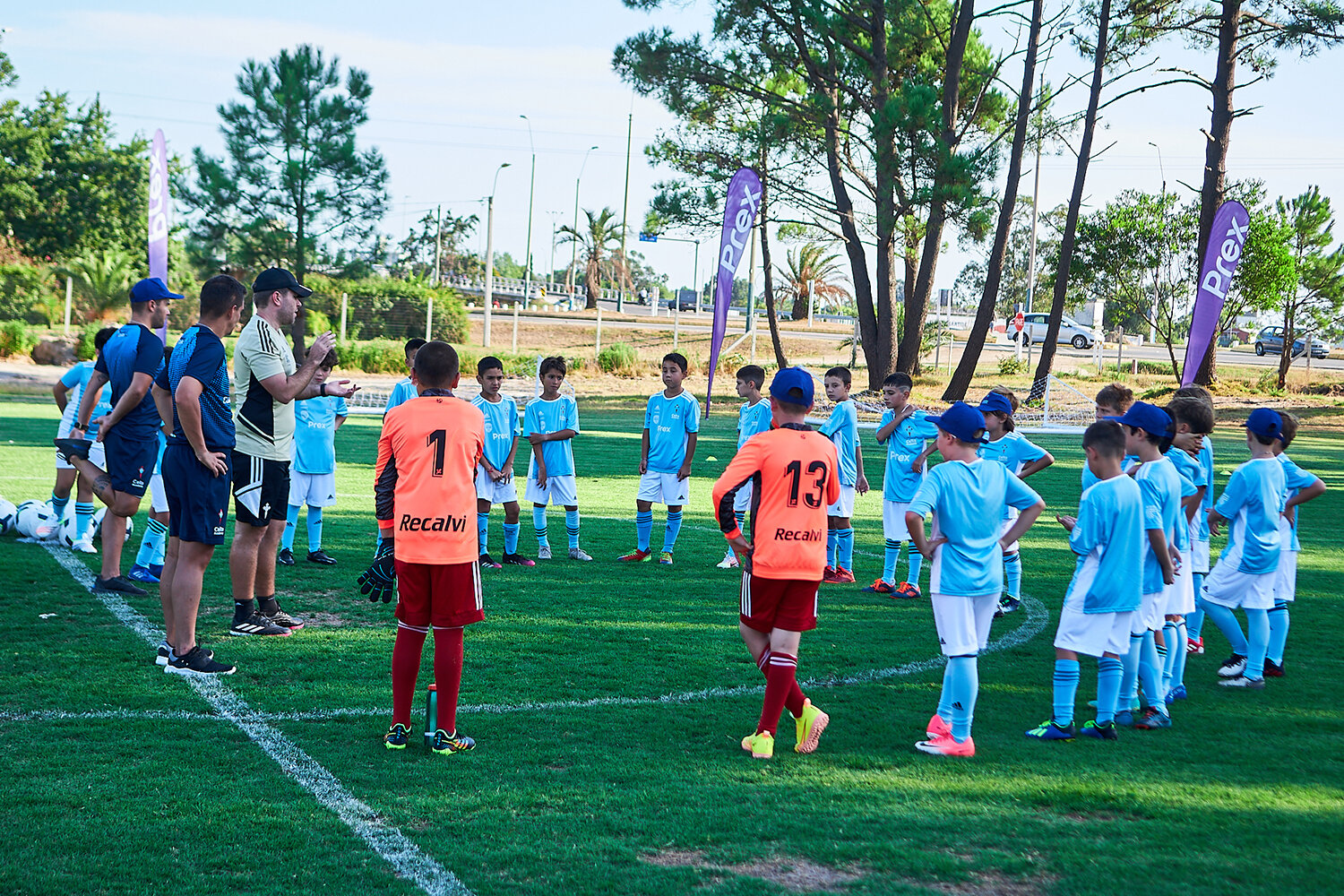 The trip was used to make a series of institutional visits, starting with the National Sports Secretariat to talk about the importance of Celta Academy Uruguay and what it represents for its community.
A visit was also made to the delegation of the Xunta in Montevideo where they were received by the delegate Ms. Elvira Dominguez and the Association of Galician entrepreneurs in Uruguay (AEGU) where Germán Arteta presented the project of the Foundation and the activities that are being developed in Canelones, Atlántida.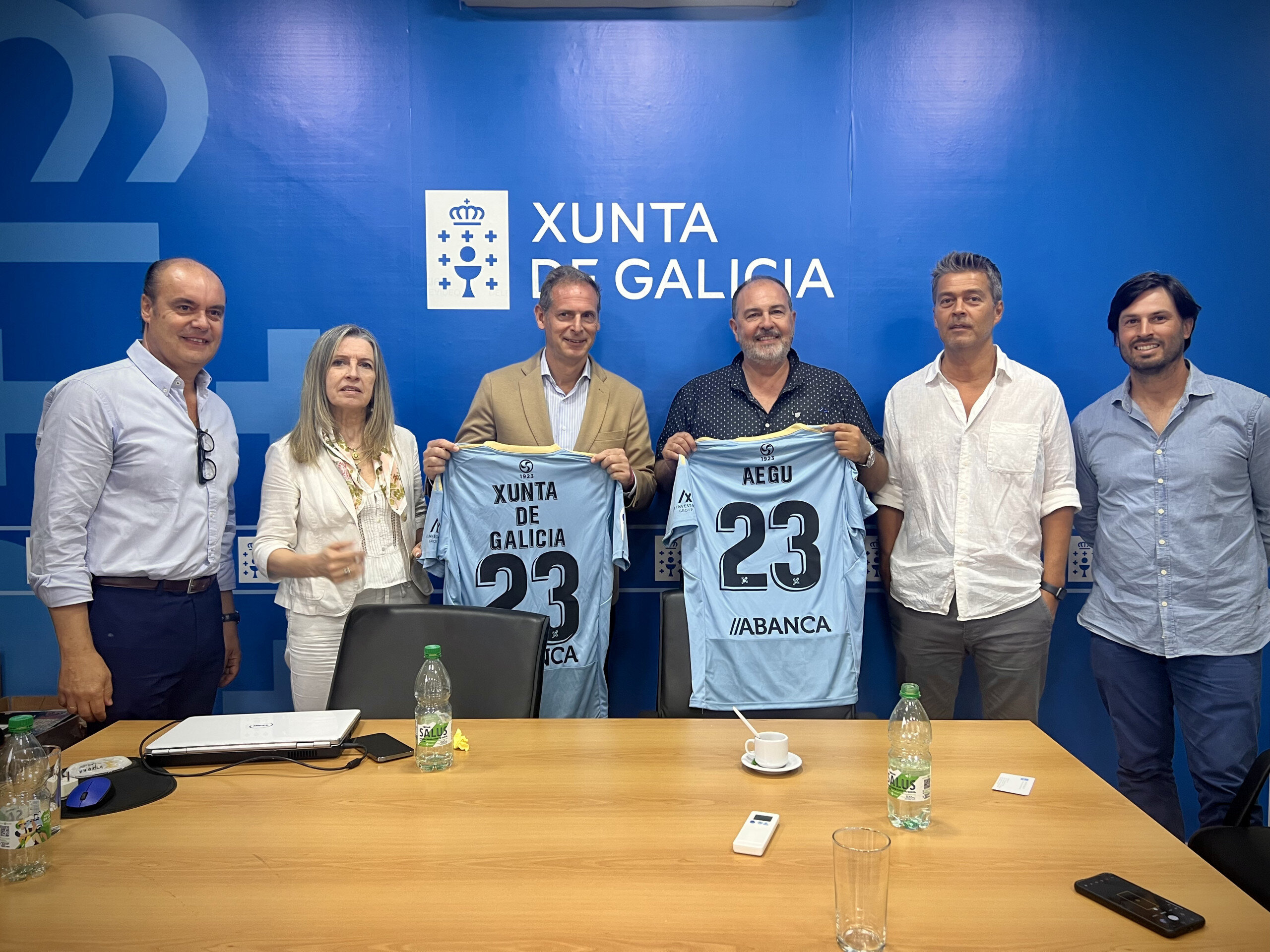 On the other hand, we did not want to miss the opportunity to witness first-hand some first division matches and share knowledge and exchange jerseys and gifts with three of the teams participating in the league: Club Nacional de Football, Defensor Sporting Club and Club Atlético Peñarol.
Club Nacional de Football
Club Nacional de Football: The Celta Foundation was present at the match against Liverpool FC invited by the Galician businessman Mr. Manuel Rodríguez and received by the president of the club Mr. José Fuentes and the secretary Mr. Pablo Durán.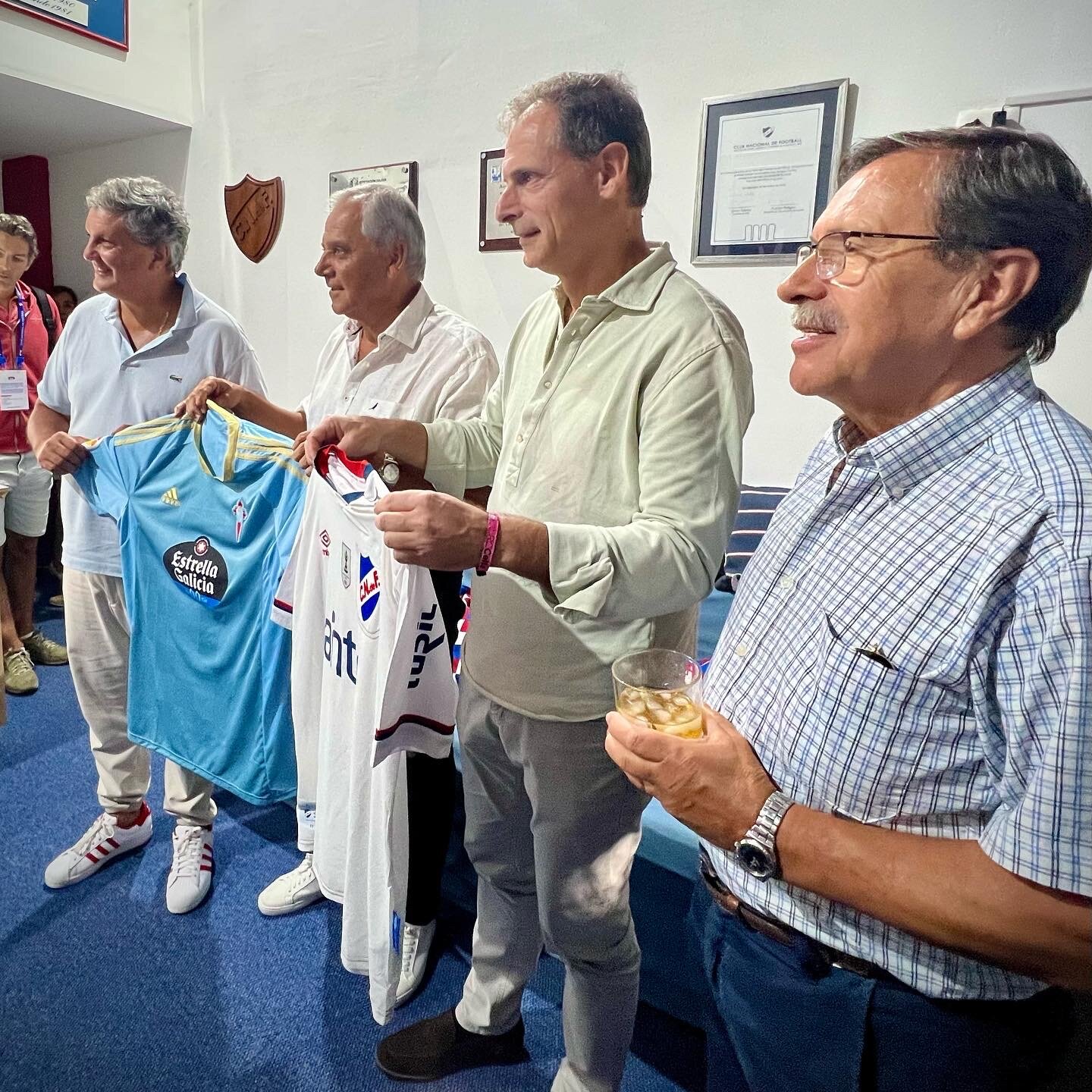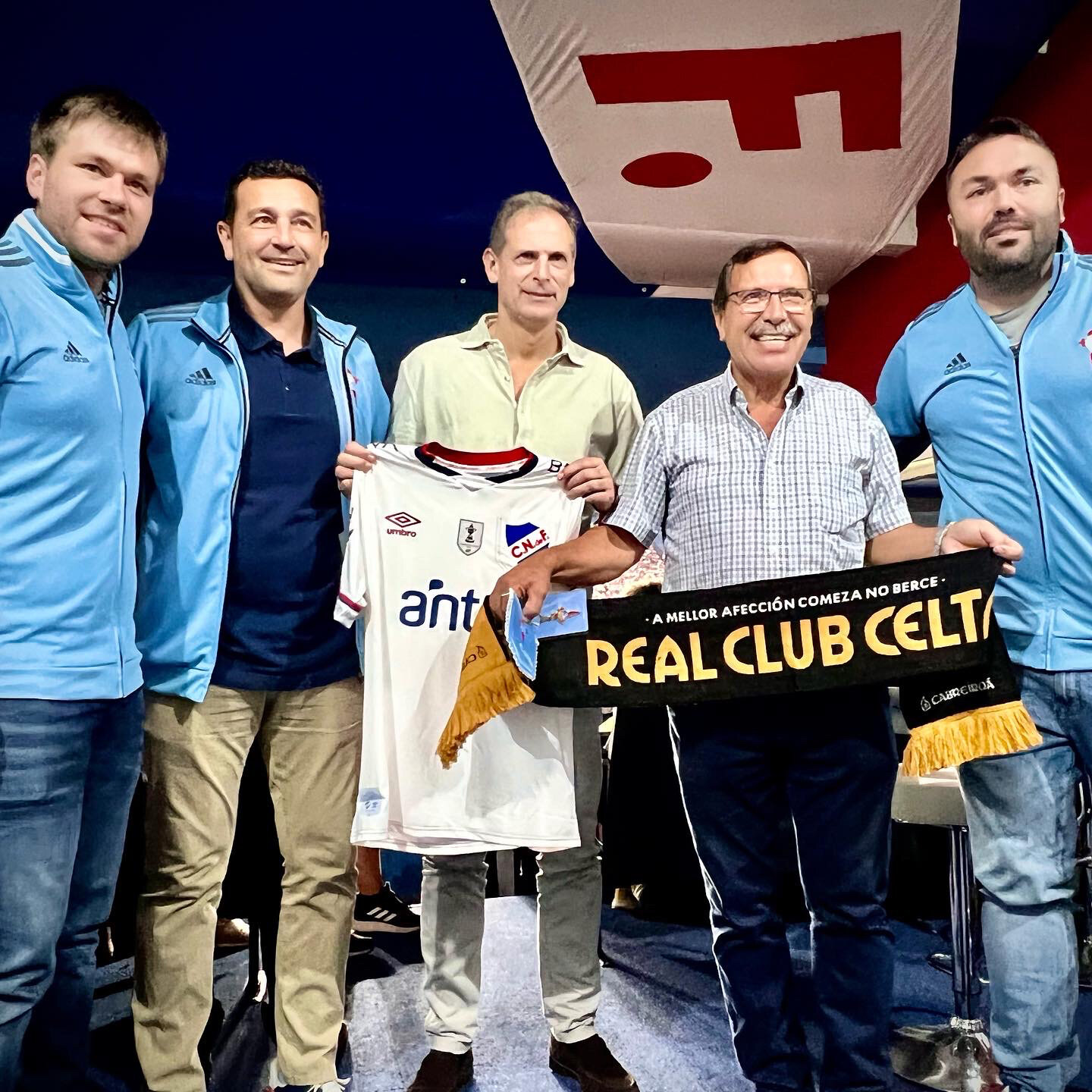 The Defensor Sporting Club played its corresponding match against Centro Atlético Fénix and the expedition was received by the club's marketing director, Mr. Diego Vidal Levrero.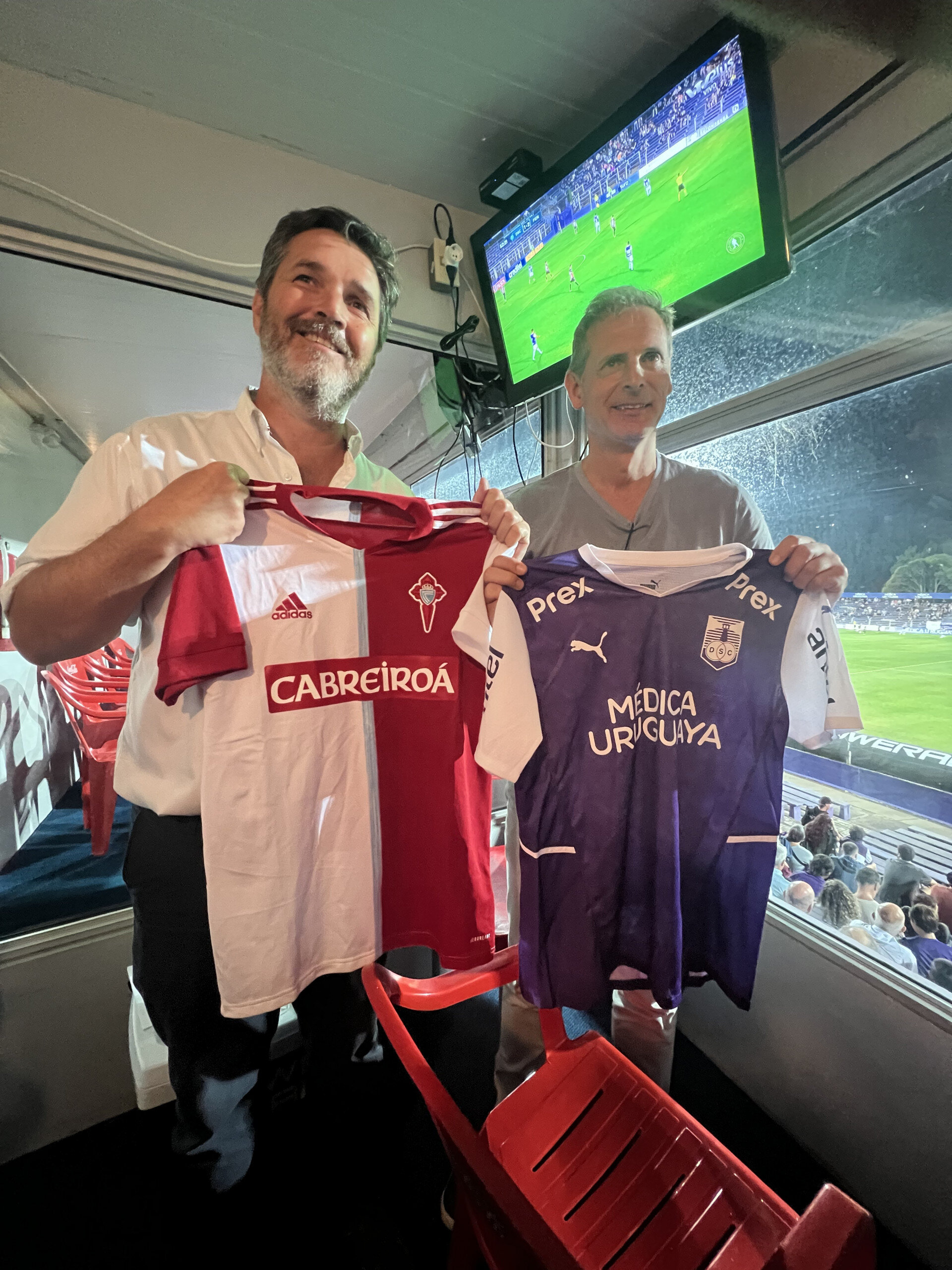 Club Atletico Penarol was the third visit where they were received by the president Mr. Ignacio Ruglio, who will visit soon a visit to RC Celta.
The president of Club Atletico Penarol, Mr. Ignacio Ruglio, will visit RC Celta.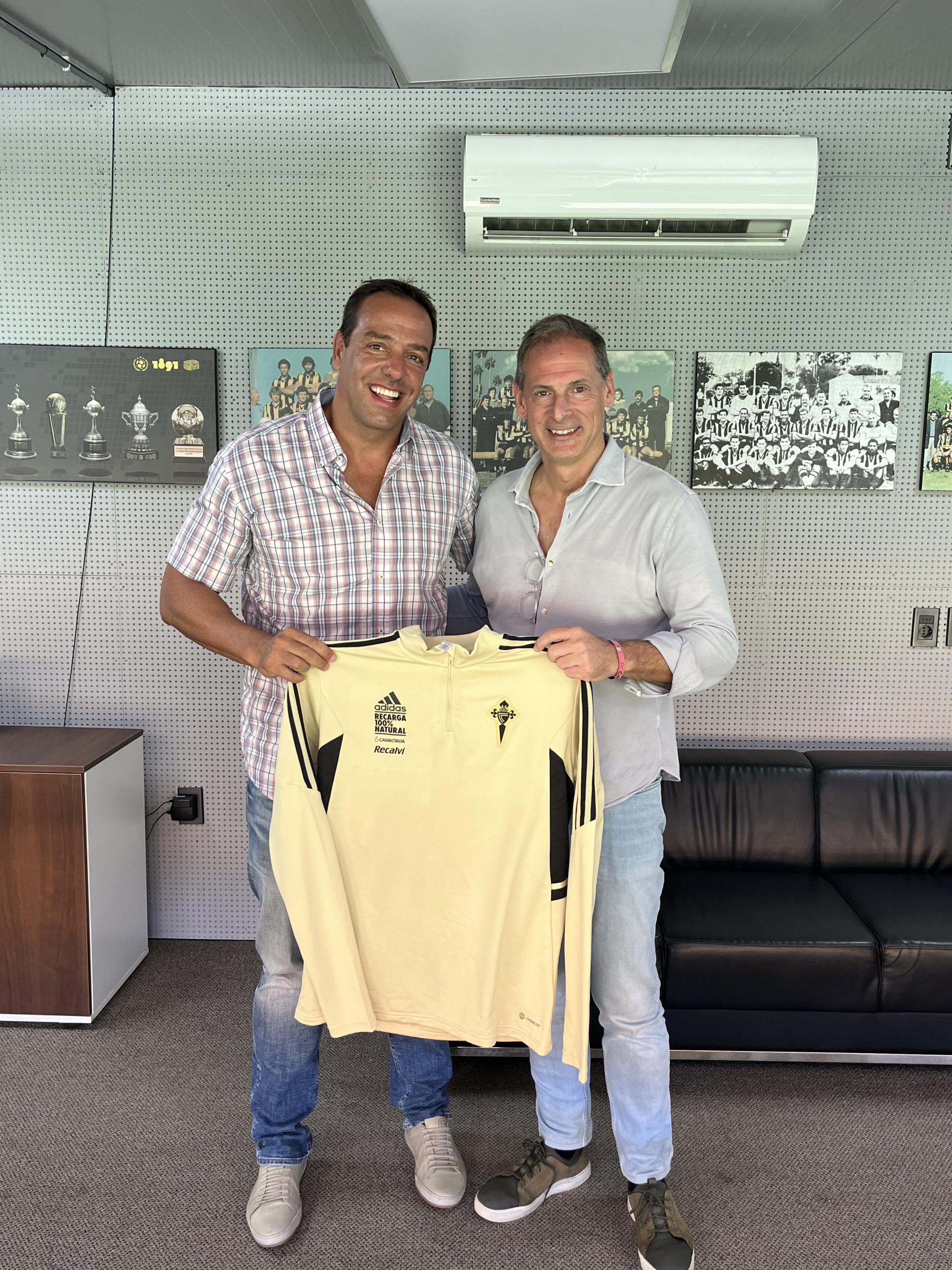 Finally and to culminate the tour, they were received at their home by the Uruguayan journalist and writer Mr. Atilio Garrido, an expert on soccer in that country, in a very enriching evening for both parties.