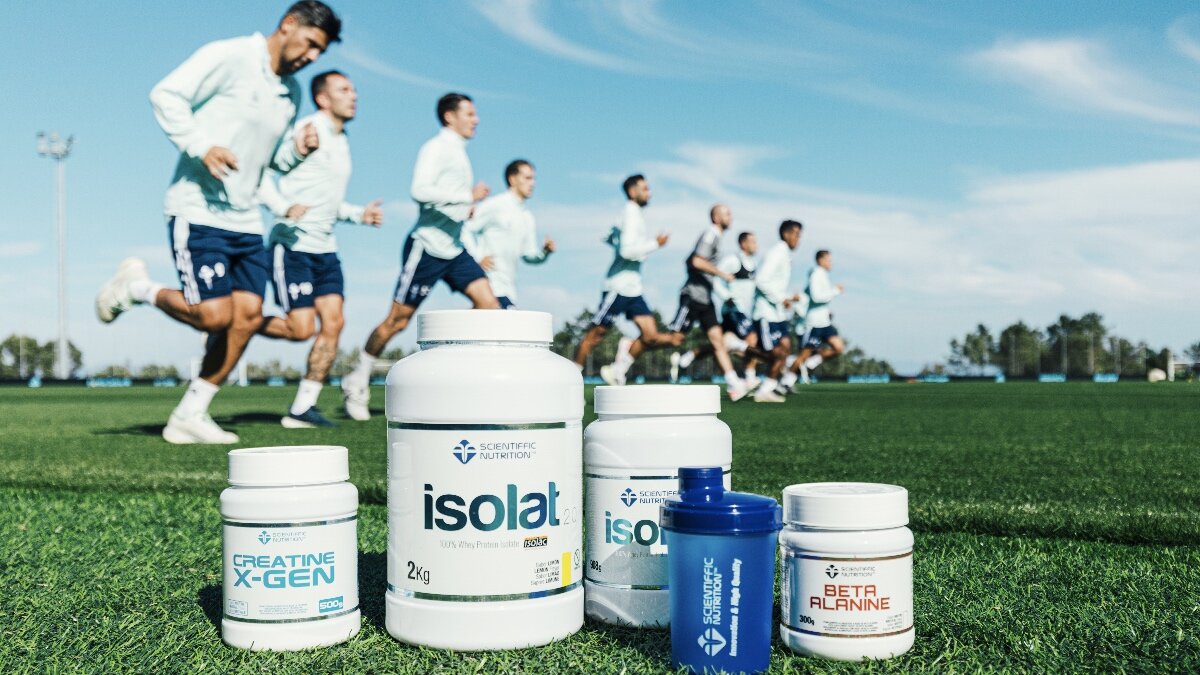 Scientiffic Nutrition joins the RC Celta as Official Sports Supplement of the club and is already working towards the start of the official competition with our teams. An avant-garde company in the sector, dedicated to sports supplementation, health care and focused on optimizing the maximum performance of the players through nutrition.
Our nutritionist, Álvaro Domínguez, describes the agreement as "very important for the club, as it places the RC Celta at the forefront in terms of quality, technology and scientific development in the field of sports nutrition and the health of our players. With Scientiffic Nutrition we make a very important quality leap".
Its product line is aimed at complementing and optimizing nutrition, its objective being to improve the elite athlete's performance and health care, as Álvaro confirms: "Scientiffic Nutrition has top-quality products that help increase the player's sports performance, as well as helping to prevent injuries and muscular problems. One of their advantages is that they have a wide variety of products, which allows us to individualize on each player to make their set-up easier," he states.
For his part, Javier Aguilar, CEO of Scientiffic Nutrition highlights the importance of adding to the Scientiffic Nutrition family an entity as respected as RC Celta: "Our commitment is identical with any entity that bets on Scientiffic Nutrition, but when a La Liga Santander Club like the Real Club Celta de Vigo blindly trusts us we can only thank and guarantee the best of services as Official Sports Supplement. We want to be one more tool for the players to reach their maximum performance during this exciting season. I am sure that Scientiffic Nutrition will become part of the daily lives of thousands of Celtic fans through one of our more than 300 references".
About Scientiffic Nutrition.
Scientiffic Nutrition has an extensive catalog of products that can meet the needs of our soccer players during training, matches and in their moments of rest. Recovery and optimal rest is essential to achieve maximum sporting performance, thus avoiding injuries during the season.
The medical services of the club and the nutrition department have opted for this brand that encompasses its product catalog in three main areas such as Sports, Health and Nutrition. The quality of the product and service are two of the hallmarks of this company that already has a presence throughout the country, as well as in European countries such as Italy and France.
All products are designed and produced with state-of-the-art technology and under the strictest quality controls. They are USP certified (for pharmaceutical use) and are backed by ISO9001 Bureau Veritas and GMP (Good Manufacturing Practices) certifications. In addition, the raw materials used are of high quality and certified as doping-free.