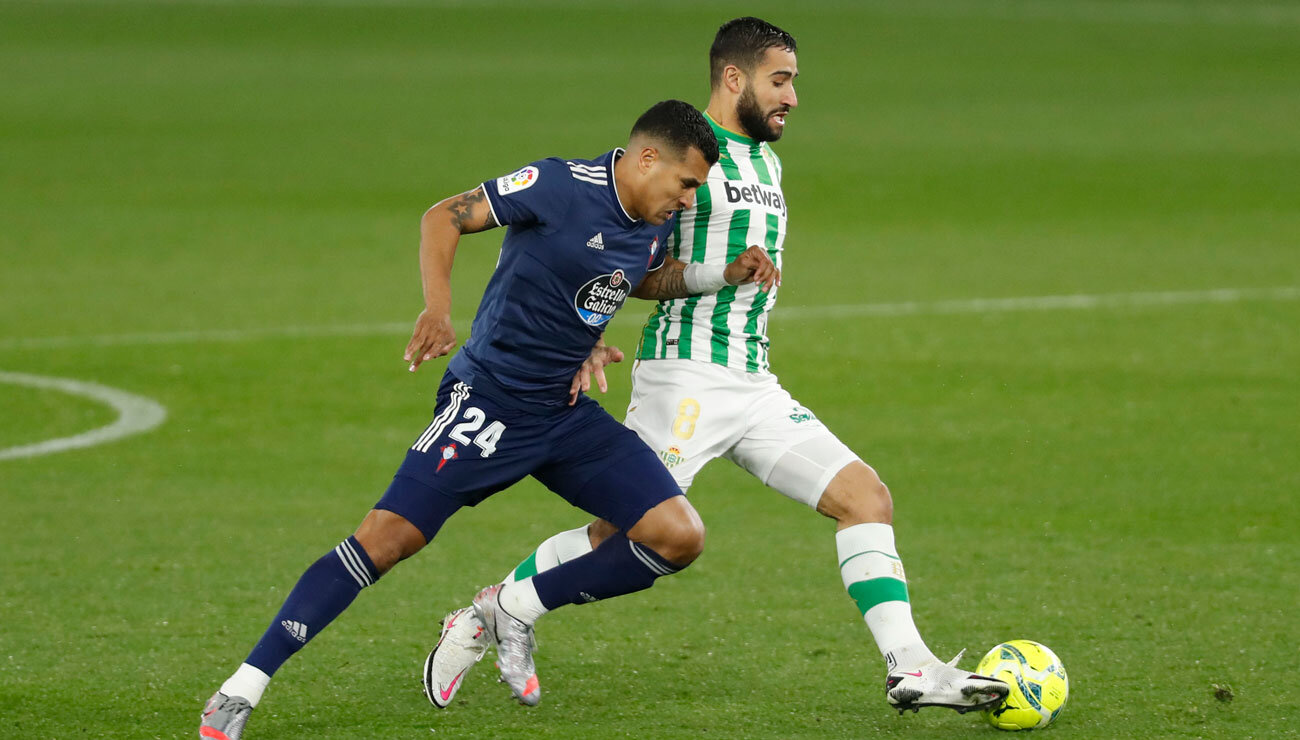 RC Celta lost against Betis (2-1) in the last game of the first round. Santi Mina put our team ahead after a corner kick and Canales turned the score around.
The match started with a sky-blue domination, which accumulated chances by Santi Mina, Nolito and Emre Mor's feet. The insistence brought reward and Santi Mina put the Vigo team ahead in a set play. The joy did not last long, since Canales would turn the score around before the half with two shots from inside the area.
In the second half, the team trained by Eduardo Coudet went in search of the draw and took control of the ball, although it was difficult to reach the opposite goal.
GAME SHEET
2 – R. Betis: Joel, Emerson, Mandi, Ruiz, Miranda, Guido (Guardado, min 67), Canales, Fekir, Ruibal (Rodri, min 30), Lainez (Moreno, min 81), Loren (B. Iglesias, min 81)
1 – RC Celta: Rubén, Hugo Mallo, Araujo, Murillo (Aidoo, min 55), Aáron Martín, Tapia, Denis, Brais Méndez, Nolito (Beltrán, min 70), Emre Mor (Baeza, min 70), Santi Mina
Goals: 0-1 Santi Mina, min 15; 1-1 Channels, min 24; Channels 2-1, min 45
Scope: Martínez Munuera. He admonished Ruiz, Joel (R. Betis) and Aarón, Denis, Tapia (RC Celta)
Field: Benito Villamarín