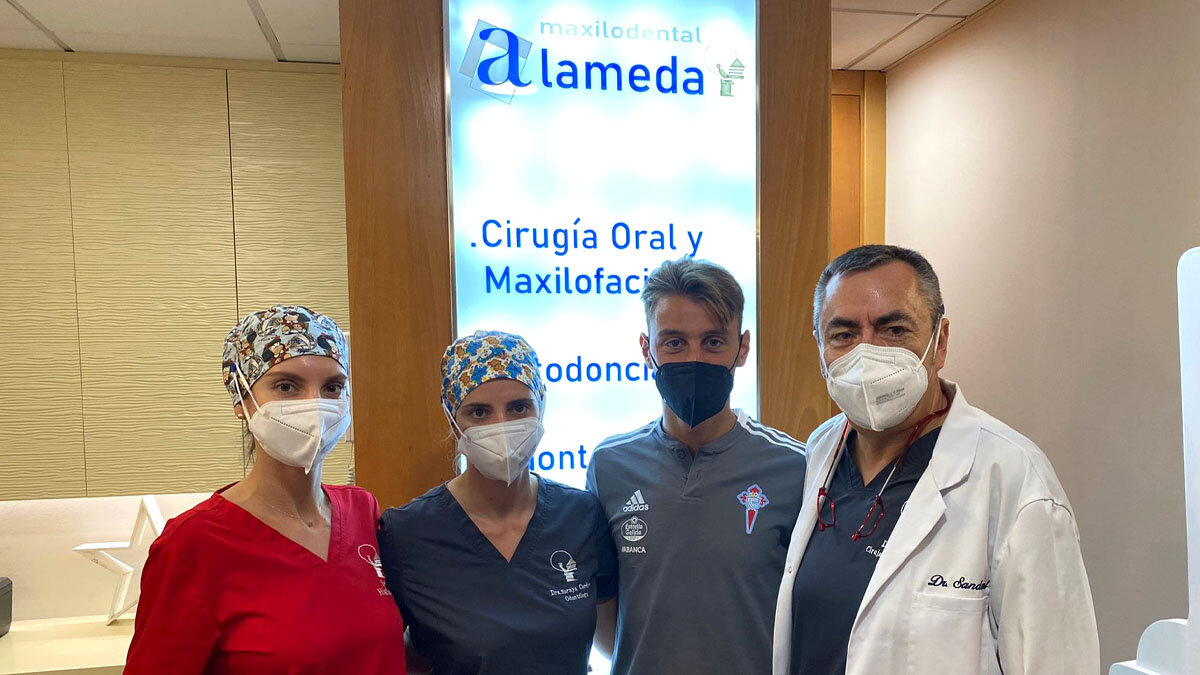 Sky blue fullback Kevin Vázquez, injured in last night's match against Osasuna, suffers a longitudinal fracture of the malar with a fracture reaching the anterior edge of the orbit. The sky blue academy player was examined by Dr. Sandoval, maxillofacial surgeon at the Maxilodental Alameda clinic in Vigo.
The sky blue medical services highlight that since the fracture does not entail any aesthetic or functional ocular alteration, "in principle, non-surgical treatment is decided" and specify that Kevin will be able to start training in the gym from tomorrow and on the field, without contact, in a few days.
They point out that a custom-made protective mask will be made for him when he starts training normally, in about 3-4 weeks.