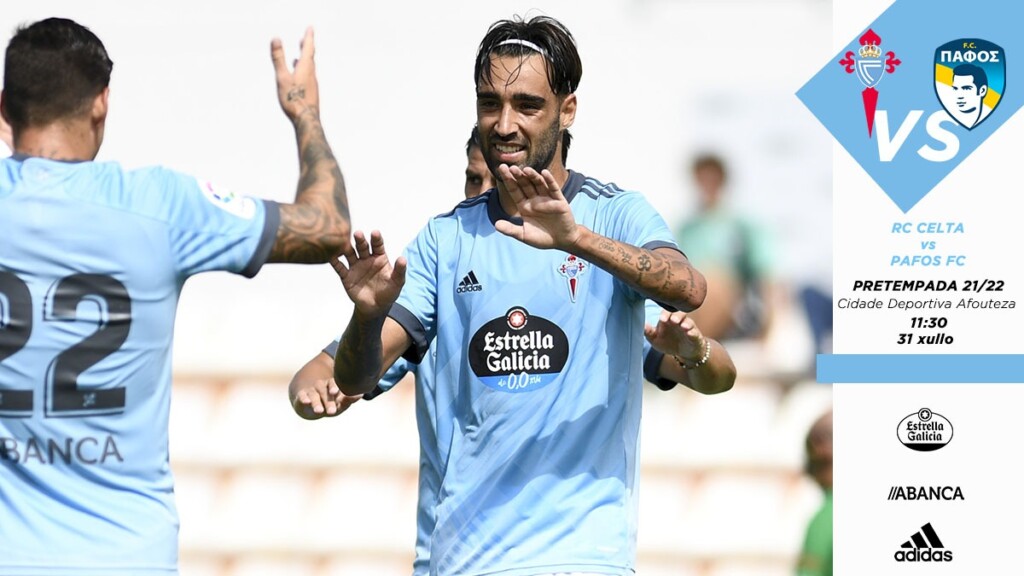 RC Celta will play its second preparation match for the 2021/22 season against the Cypriot team Pafos FC next Saturday, July 31 at 11:30 am at the Cidade Deportiva Afouteza facilities.
Just two weeks before the start of the league, Eduardo Coudet's team will welcome the seventh-placed team in last season in Cyprus in what will be a new test to continue working towards August 15, the start date of LaLiga 2021/22 for the sky-blue team.
As already announced by the club, on August 7 the team will play a preparation match in England against Wolverhampton Wanderers Football Club.