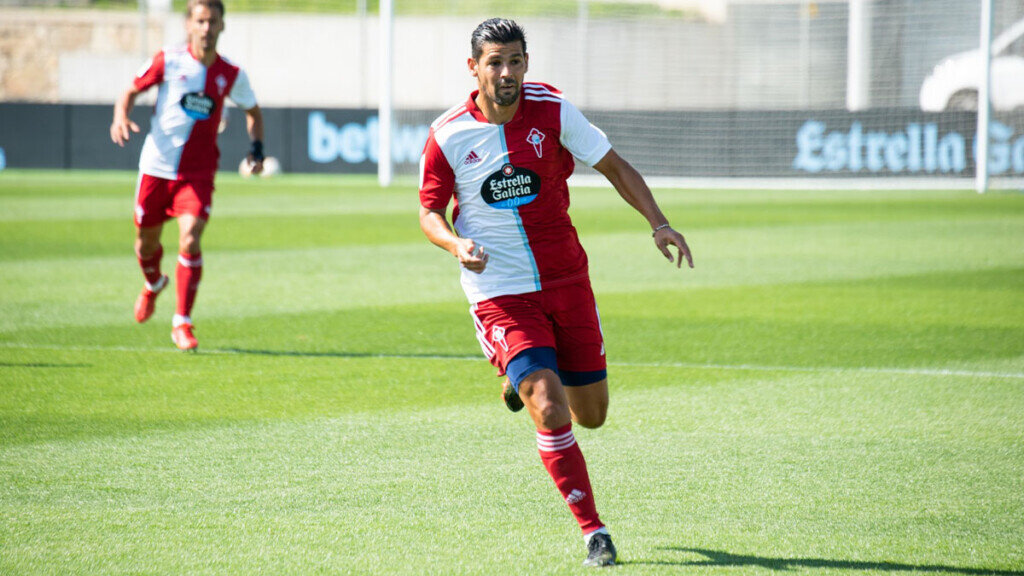 Second match of the sky blue preseason and second victory. The players coached by Eduardo Coudet continue to demonstrate their good form and once again offered good sensations for the start of LaLiga.
RC Celta defeated this morning at the Cidade Deportiva Afouteza the Cypriot team of Pafos FC by 2-0 with goals from Nolito and Santi Mina.
Intensity, work, concentration… Every match is an exam for the RC Celta players and they are not satisfied with a pass. In a first half in which Pafos FC started having very good minutes, the sky blue control and dominance did not take long to arrive. Nolito was in charge of putting RC Celta ahead with a subtle touch in front of the visiting goalkeeper, showing quality and temperance.
The control of the sky blues match was certified in the first half with the second goal, scored by Santi Mina, a classic "nine" goal, the second for the academy player in the preseason.
The second half started with changes. Renato Tapia and Denis Suárez made their preseason debuts, replacing Fran Beltrán and Solari, and helped to ensure that the pace and control did not drop for a second.
Despite the fact that Pafos FC tried until the end, the sky blue team stood firm and avoided conceding goals, offering a clear message of defensive solvency.
The next match will be on Tuesday, August 3 at Cidade Deportiva Afouteza against Gil Vicente, a new test ahead of the difficult start of the season against Atlético de Madrid, on August 15 at Abanca Balaídos.