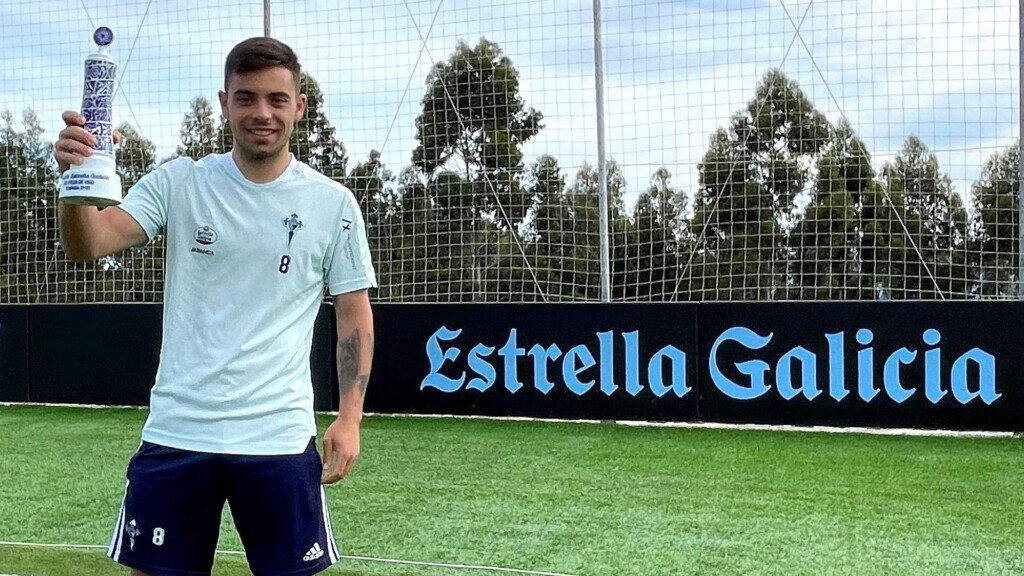 His extraordinary season was rewarded by the RC Celta fans with his election as player of the month three times. Now comes to him a new recognition. Fran Beltrán is the winner of the Estrella Galicia Award for the 2021/2022 season after winning the awards as the best player in the months of October, November and April.
In addition to the young midfielder, Iago Aspas and Joseph Aidoo received, on two occasions each, the Estrella Galicia Award in the 2021/22 season, always with the sky blue fans as protagonists.
"It's special because it means that it's not that you've been good for a few games, but that you've performed and done your job for an entire season", commented Fran Beltrán, who stressed that "I'm very excited and I can only thank all the fans".
The sky blue midfielder also indicated that "we are a team, we have all come here to work and support each other and I believe that this award is not only mine, but also that of my teammates who help you every day".
For Beltrán, this was "a bittersweet season. We were not lucky enough to be a little higher, but after several years fighting for relegation it was time to have stability".