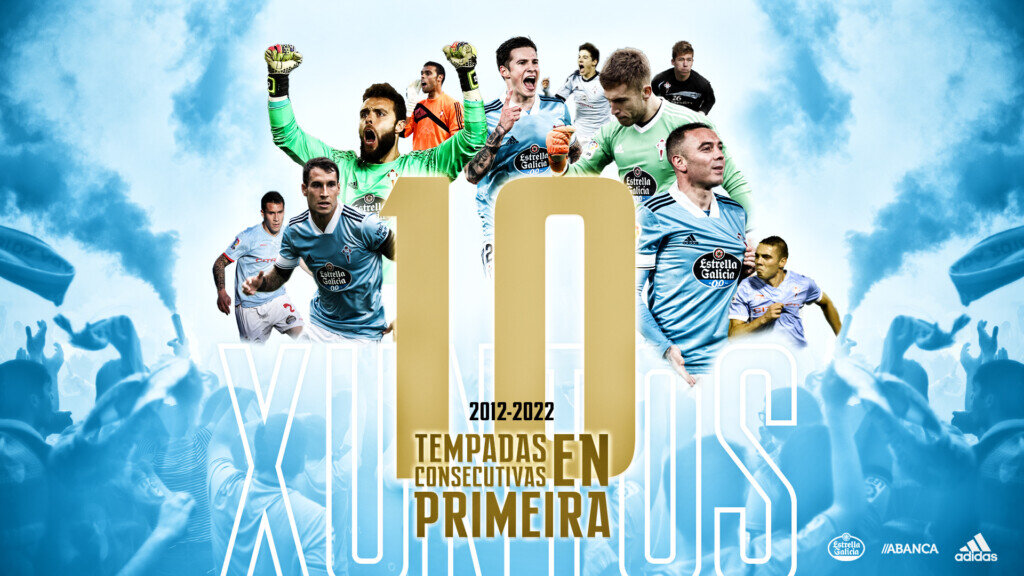 The road was not an easy one, especially at the beginning, but RC Celta has managed to seal its stay in the First Division with four games to spare. Next season will be the tenth consecutive campaign in the elite of Spanish football, a streak that the club has only managed to achieve on two other occasions. To get a glimpse of the scale of this achievement, only seven other teams have accompanied the Vigo team in the First Division every year since the last promotion in 2012.
With an eye-catching, courageous and offensive soccer, coupled with an intensity that makes all fans vibrate, the sky-blue team has taken a step forward this season compared to the suffering and agony of the last two campaigns, where until the final whistle of the last LaLiga match they could not certify their continuity in the highest Spanish football category.
We do not want to and cannot forget all of you, our fans, our family. This season has been especially hard because you have not been able to join us in the stands of Abanca Balaídos, although we have always felt your energy, which has helped us to get up when the situation was more difficult.
We also want to send a warm thank you to the sponsors who have accompanied us during this demanding season: Estrella Galicia, Abanca, Adidas, Cocacola, Recalvi and Monbus.