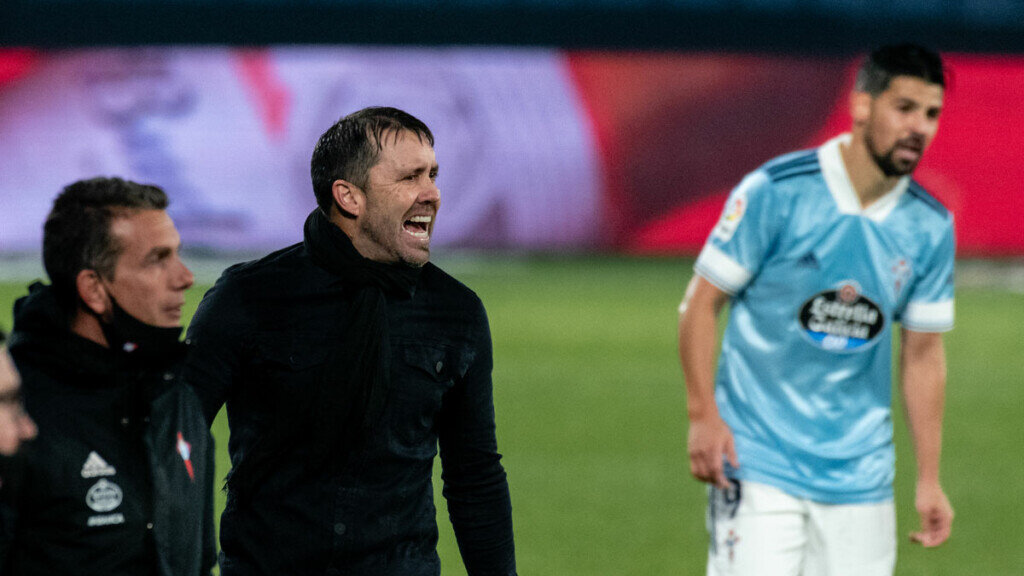 Eduardo Coudet completed last Sunday against Deportivo Alavés twenty games as coach of RC Celta in LaLiga. And he did it with a victory. The Argentine coach, hand in hand with the players, has lifted the Celta team since his arrival at the club and the results back up his work.
In a hypothetical classification since Chacho made his debut against Sevilla in November, RC Celta would be sixth in the LaLiga standings after scoring 30 points in 20 rounds. This average number of points in a 38-game league would take Celta's points total to 57.
In addition, the team's play is very recognizable and offensive. With nine games left in the season, the team has already scored more goals than in the whole of last season (38 to 37), making it the third highest-scoring team in the championship since Coudet's arrival, behind only FC Barcelona and Real Madrid.
In his time on the bench, Coudet has accumulated an average of 1.5 points per game, making him the coach with the best average in the first 20 games since the last promotion to the Primera División.