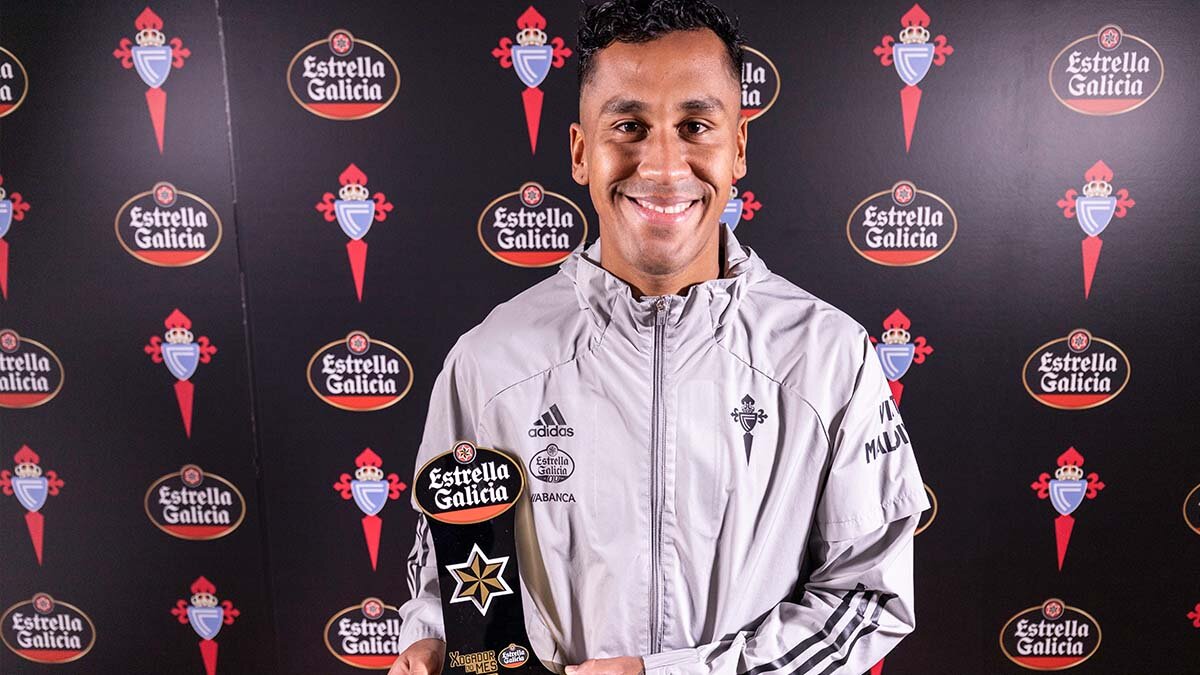 Renato Tapia has received in A Madroa the award to the Estrella Galicia Player of the month of October for his outstanding performances in this beginning of the season. The Peruvian midfielder received 45% of the votes cast by Celta fans through the club's social networks, followed by Iago Aspas with 35% of the votes and Joseph Aidoo with 20%.
Tapia showed his satisfaction by collecting his first Estrella Galicia award as a player of RC Celta and thanked the fans for their support. "Many thanks to the Celta fans, to the people of Peru, to my family and to the people who are by my side for this award," he said.
Facing the next match of LaLiga against Granada, in which RC Celta aims to get a victory to go up in the standings, the Peruvian player emphasized the importance of it. "It is a difficult match. They are going to come from playing the Europa League and let's hope we can take advantage of that, play the football we want and above all and most importantly get a good result," he said.