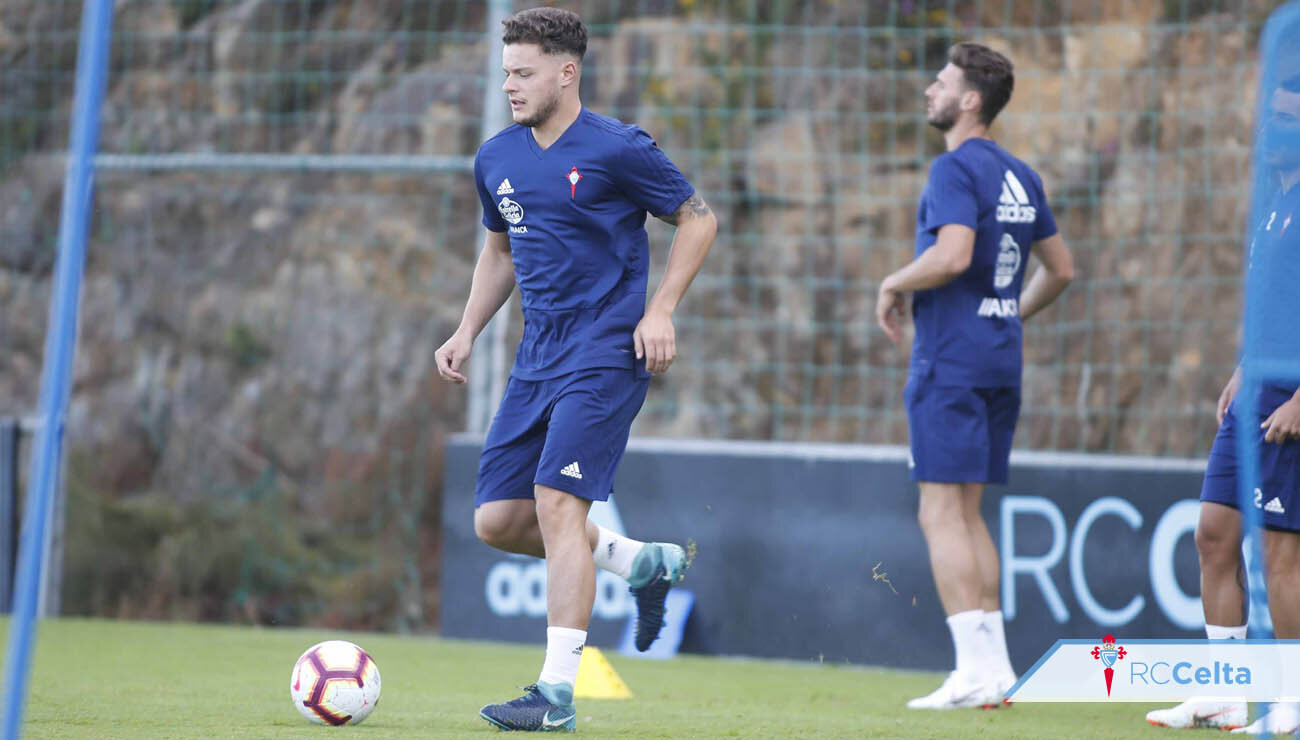 The roster of players under the instructions of new skyblue trainer Antonio Mohamed increases with the addition of players from Celta B. Diego Alende and Jacobo González joined the training sessions with the first team at A Madroa.
For defender Diego Alende (Santiago de Compostela, 1997) it is the 4th time he takes part in a preseason with the first team, with which he debuted in the 15/16 season.
As for right wing Jacobo González (Madrid, 1997), he has been one of the latest incorporations to Celta B. This way 4 Celta B players are playing the preseason under the orders of Antonio Mohamed and his staff: Dennis Eckert, Víctor Pastrana, Diego Alende and Jacobo González.
Moreover, goalie Fran Vieites has participated until now in two training sessions and defender Manu Farrando as well this Thursday.