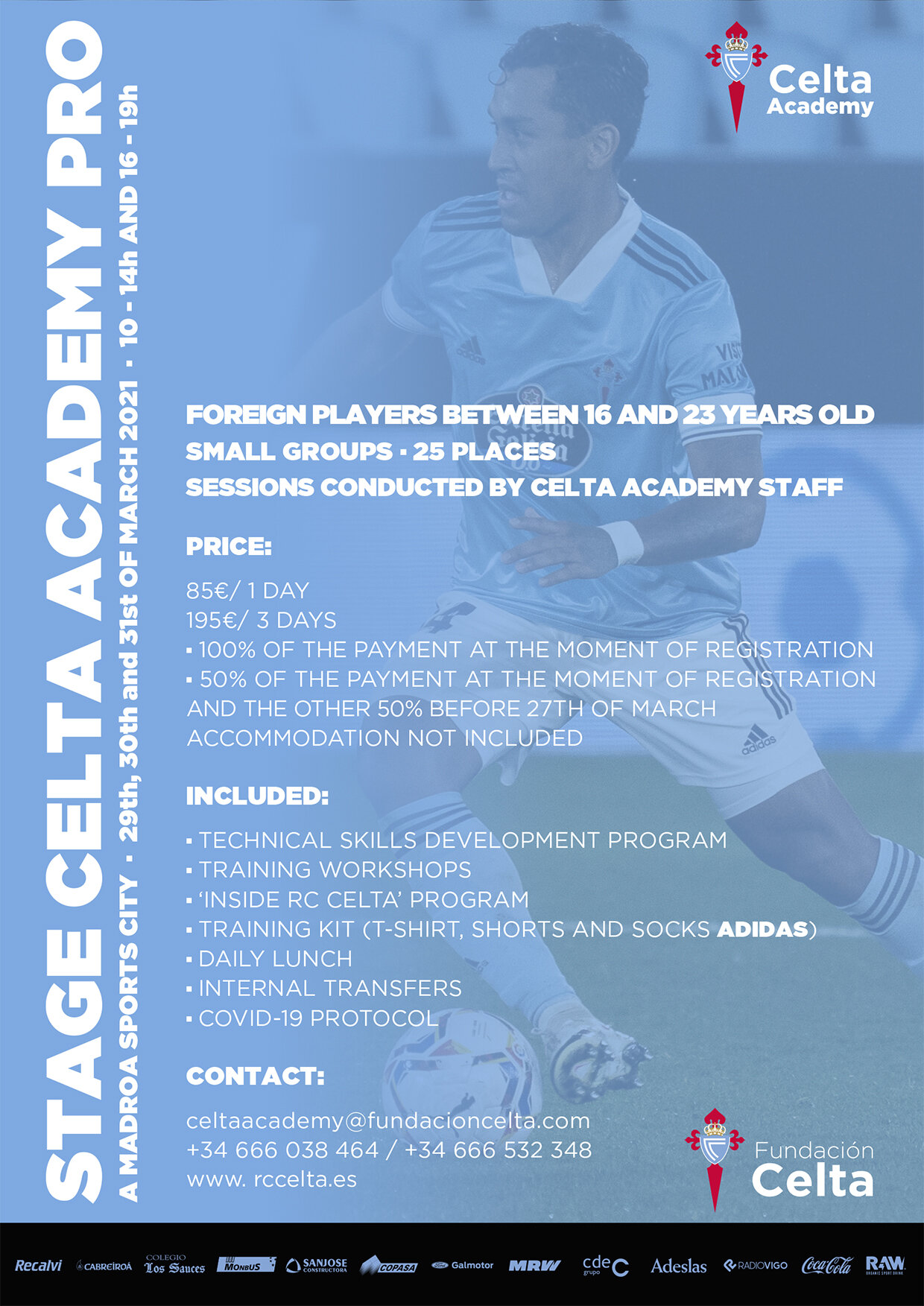 Do you want to join the new Celta Academy project?
 Enroll in our Stage Celta Academy Pro and live a high-level experience.
A clinic with limited places for foreign players from 16 to 23 years old, directed by the Celta Academy technical staff.
What we offer?
Technification camp
Training workshops
'Inside RC Celta' program
ADIDAS training kit consisting in T-shirt, shorts and socks)
Lunch
Internal transport
COVID – 19 protocol
Prices
85€/1 day
195€/3 days
Payment
· 50% at registration, 50% until Friday, March 27th
· 100% at registration.
Accommodation not included.
More information:
Celtaacademy@fundacioncelta.com
+34 666 038 464 / +34 666 532 348