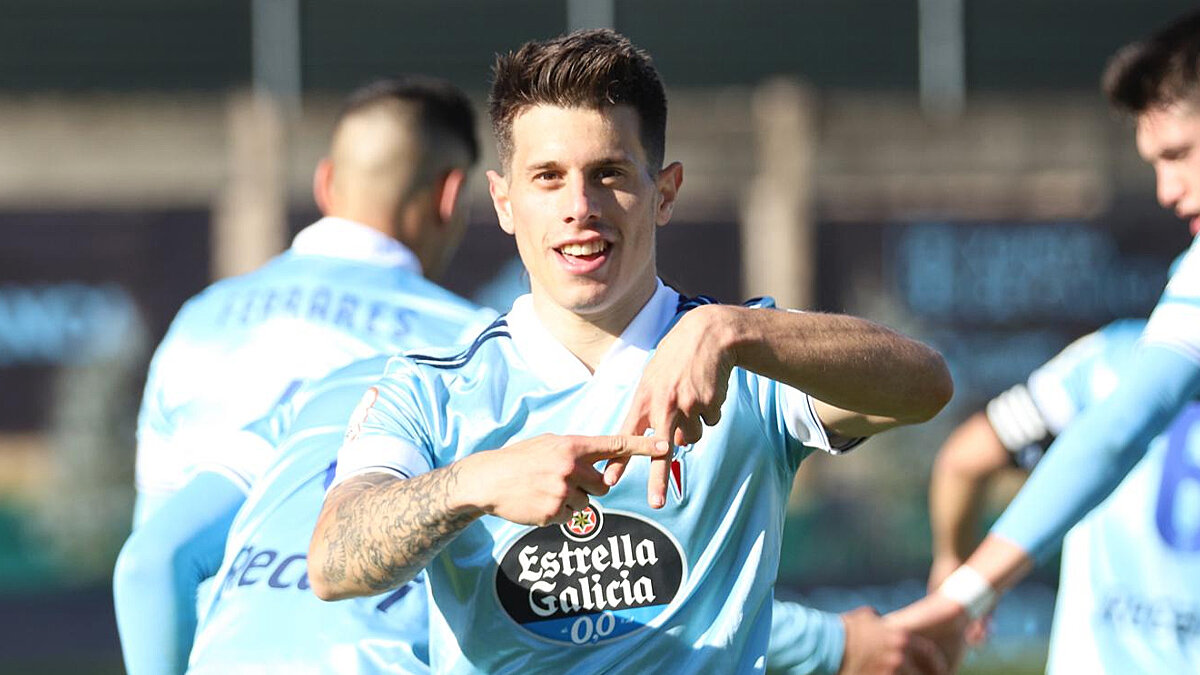 Celta B won the Vigo derby in the last match of the first round thanks to a great goal by Alfon in the final minutes. The first half was played with several chances for the Coruxo CF that Sequeira managed to solve in an outstanding way, with the passing of the minutes the match was evened out but without goals.
The second half started off on the same note as the first half. A lot of struggle and equality for both teams. In the final minutes, Alfon split the tie with a great shot from the front that allowed Celta B to win their first match of 2021.

GAME SHEET
1- RC Celta B: Sequeira, Lucas, Ferrares, Carlos Domínguez (Carreira min.67), Pampín, Alfon, Holsgrove, Markel, Manu Justo (Gabri min. 93), Bruninho (Losada min.67), Josipovic (Lautaro min.45).
0- Coruxo CF: Amigo, Yebra (Pedro Vázquez min.77), Aspas (Vila min.76), Antón, Silva. (Carcaba min.75), Mateo, Manu, Trigo, Andriu, Fuentes (Salgueiro min.33), Ares (Valiño min.68).
Goals: 1-0 Alfon min.88.
Referee: Antonio Alberola Rojas (Spanish of La Mancha). He admonished Mateo, Trigo, Aspas , Yebra (Coruxo CF).
Field: Barreiro, 300 spectators.