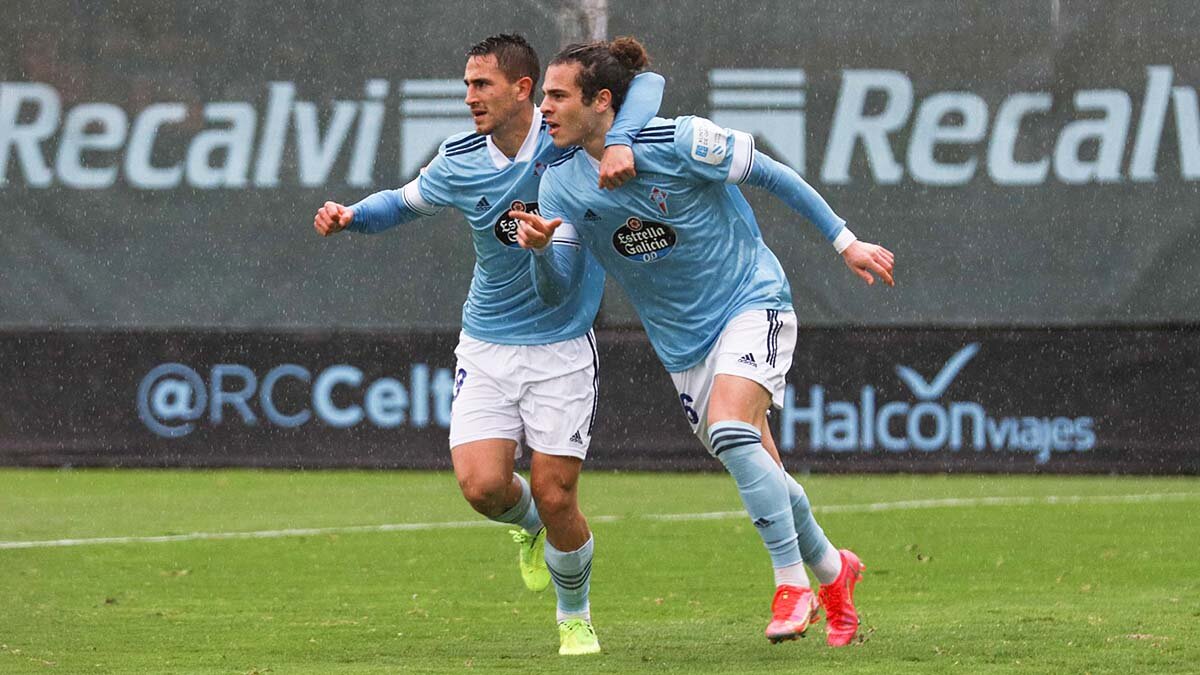 In the early stages of the game, Celta B was clearly dominant, giving it a fast pace, looking to get ahead on the scoreboard. Guijuelo took the lead with their first shot on goal in the 22nd minute. The plans of the reserve team didn't change and they continued their offensive efforts, looking for the equalizer that would arrive with a stylish shot by Miguel Rodríguez in the 33rd minute.
The second half followed the same pattern, but a red card for Gabri made the team redouble their efforts until they got their deserved reward in the final minutes with an excellent combination between Lautaro, Carreira and Soni, which was successfully finished by the latter.
RC Celta B thus managed to get the 3 points in the first of the matches that had been postponed. An important victory that places them in second place in the standings, two points behind the leader.
GAME SHEET.
2-RC Celta B: Álvaro, Carreira, Lucas, Carlos, Pampín, Markel (Barri, min. 45), Gabri, Alfon (Solís, min. 72), Miguel (Losada, min. 82), Zoran (Soni, min. 60), Manu Justo (Lautaro, min. 72).
1-Guijuelo: Salcedo, Julián, Carlos (Parra, min. 62) , Abraham (Fernández, min.72), Cristòbal, Eizmendi (Del Pino, min. 67), José, Andi, Isma (Mounir, min. 83), Quique (Deco, min. 68), Damián.
Goals: 0-1, min. 22: Pozo, 1-1, min. 33 Miguel , Soni 2-1 min. 81.
Referee: Alexander González (Tenerife). Yellow cards for the locals Zoran, Lucas, Markel, red card to Gabri. On the part of the visitors yellow to Isma Cerro and red to Cristòbal.
Incidents: Postponed match of round 10 played at the Barreiro pitch behind closed doors.