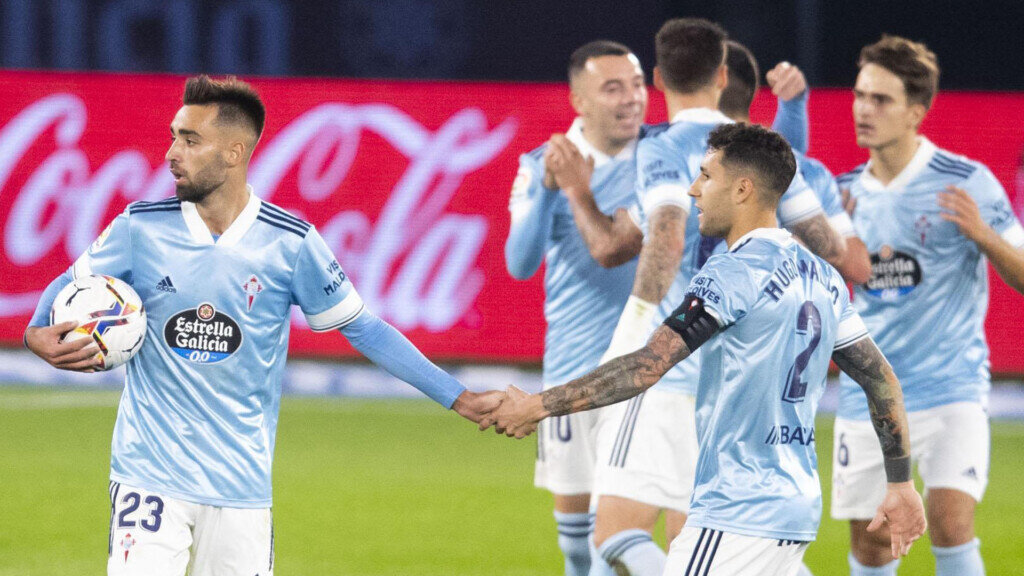 RC Celta got three very important points against Granada (3-1) in a match in which they were clearly dominating the game and accumulated a dozen clear-cut chances.
Eduardo Coudet's team went all out from the opening whistle and added several dangerous runs in the first twenty minutes. However, it was the visitors who took the lead through Luis Suarez. Nolito, after a great play between Aspas and Olaza, put the equalizer on the board.
In the second half, the sky-blue domination was absolute and Miguel Baeza and Fran Beltrán took advantage of the arrival of each other to put the final 3-1 on the scoreboard in Eduardo Coudet's debut as coach of RC Celta in Abanca Balaídos.
GAME SHEET
3 – RC Celta: Rubén, Hugo Mallo, Araújo, Murillo, Olaza, Tapia, Denis Suárez (Okay, min 74), Brais Méndez (Aidoo, min 91), Nolito (Baeza, min 74), Aspas, Santi Mina (Beltrán, min 82)
1 – Granada CF: Rui Silva, Foulquier (Quini, in 76), Germán, Duarte, Neva, Vallejo (Soro, min 82), Herrera (Gonalons, min 64), Milla, Luis Suárez (Soldado, min 64), Machís, Molina (Puertas, min 46)
Goals: 0-1 Suárez, min 25, 1-1 Nolito, min 27; 2-1 Baeza, min 81; 3-1 Beltrán, min 85
Referee: Isidro Díaz de Mera Escuderos. He admonished Murillo, Tapia, Olaza, Hugo Mallo, Okay (red) (RC Celta) and Foulquier, Puertas, Soldado (Granada)
Field: Abanca Balaídos