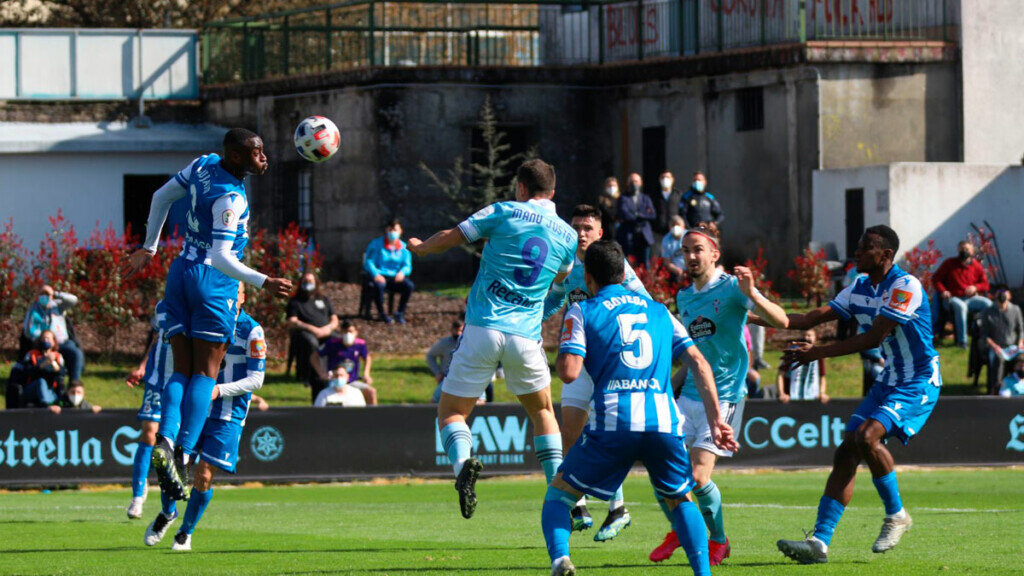 RC Celta B lost to RC Deportivo (0-3) in a historic Galician derby held at the Barreiro field. The visitors showed their great punch in the crucial moments of the match.
In the first minutes of the match, the tension of the derby was noticeable and both teams were a bit fearful with the ball. Gradually, the B team took control and began to dominate the game, although it was the visitors who took the lead with a goal by Miku. The sky blue team did not give up and then had a chance that ended up hitting the post.
Despite the dominance and the succession of chances for Onésimo's players, the referee awarded a disputed penalty on the verge of halftime and Miku put the score at 0-2.
The second half started with chances for both teams, who were always looking for the opponent's goal. It was the Venezuelan Miku who scored again for his team in a Deportivo's combinative action.
0 – RC Celta B: Álvaro Fernández, Carreira, Cunha, Markel, Carlos, Barri, Holsgrove, Solís, Bruninho, Manu Justo and Lautaro. Also played: Pampín, Losada, Veiga, Miguel, Raúl
3 – RC Deportivo: Lucho, Mujaid, Bergantiños, Bóveda, Uche, Miku, Raí, Héctor Hernández, Granero, Keko and Villares. Also played: Galán, Salva, Lara, Claudio.
Goals: 0-1 Miku, min 25: 0-2 Miku, min 46; 0-3 Miku, min 64;