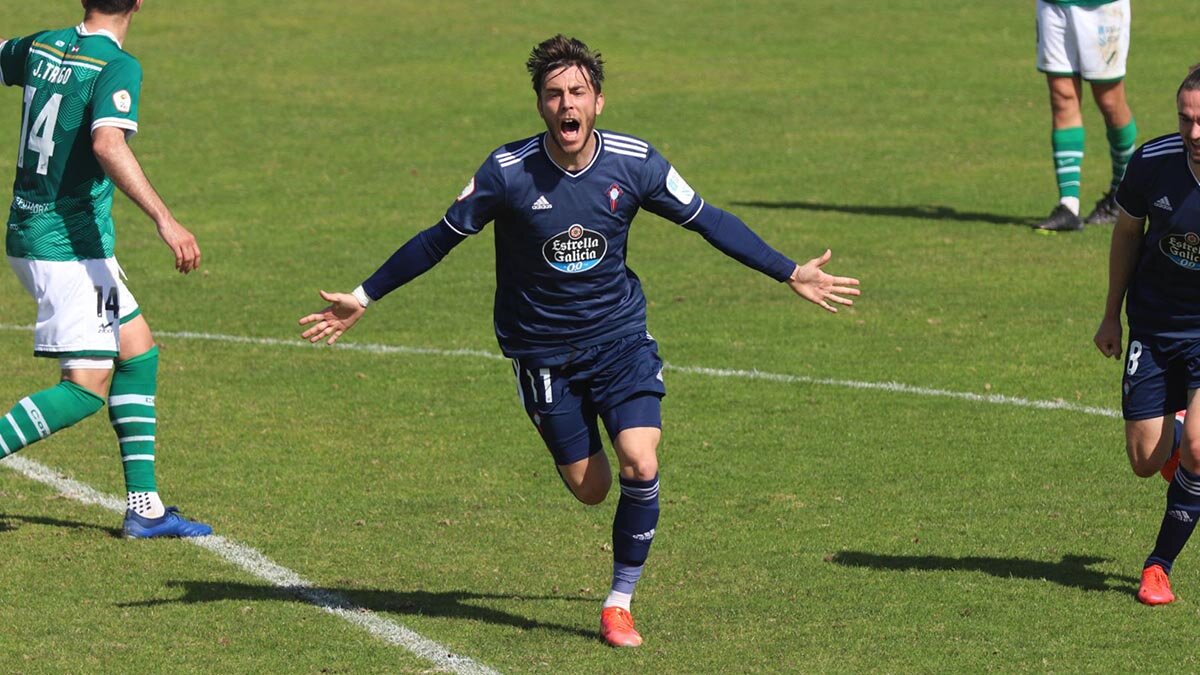 Celta B has made history on the Day of the Reconquista. With their victory in O Vao (1-2) against the battling Coruxo, they are proclaimed champions of their Second B group, which guarantees them to compete next season in the RFEF First Division and to compete for promotion to the Second Division of the Professional Football League.
The sky-blue team came from behind against Coruxo in the Vigo derby with goals from Markel Lozano and Iker Losada to certify the first position in their group in a historic season, which will continue now for the sky-blue B team with the playoff for promotion to the silver category of Spanish soccer.
Onésimo's team recovered with courage and faith to the initial goal of the local team and in the final stretch of the first half sealed the comeback in a few minutes full of intensity and ambition: Lozano and Losada allowed Celta B to reach the break with an advantage that already proved definitive.
The second half began with a slower pace, with a dominant Celta B and a Coruxo waiting for a counterattack. RC Celta B defended with order and achieved a historic victory in O Vao.
Game sheet:
RC Celta B: Sequeira, Carreira, Brian, Cunha, Pampin, Markel, Jordan, Losada, Gabri Veiga, Manu Justo, Zoran. Also played: Carlos Domínguez, Lautaro, Solís, Barri and Soni.
Goals: Markel, Losada