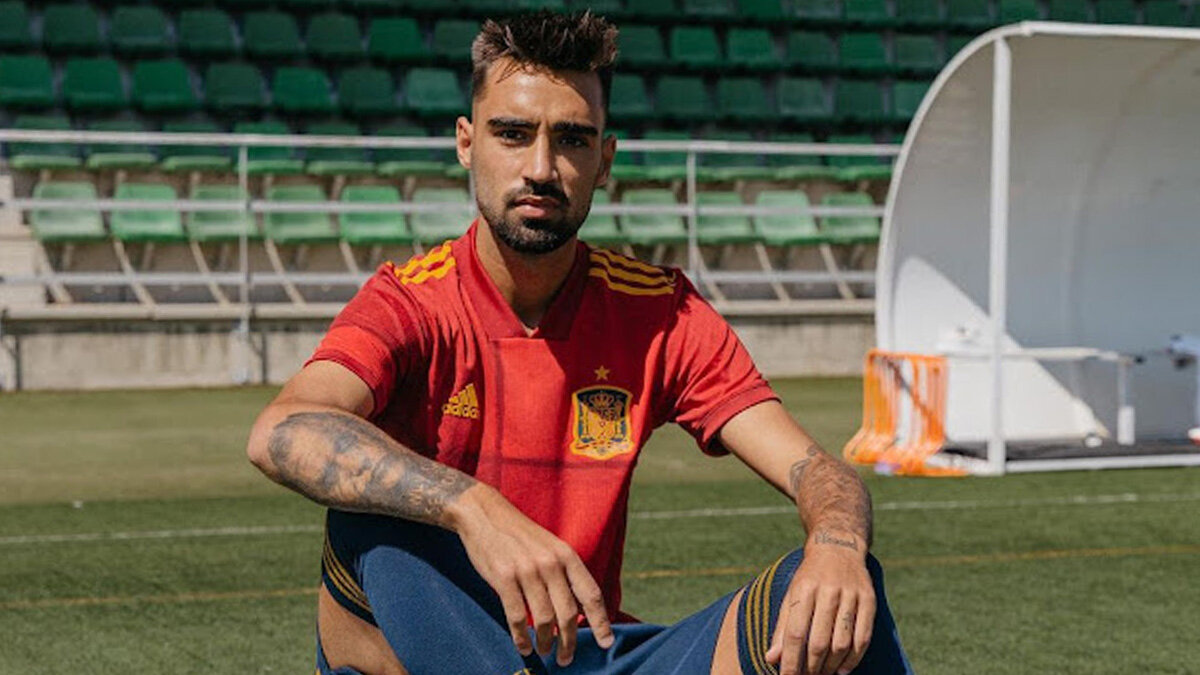 RC Celta has had a notable role in different categories of the Spanish National Team during the last FIFA national team break. Up to four academy academy players were called up and enjoyed minutes with 'La Roja': Brais Méndez with the Absolute, Sergio Carreira with the U-21, Miguel Rodríguez with the U-19 and César Fernández with the U-18.
A new endorsement of the work that the club and the Celta Foundation have been doing for more than a decade in the field of youth academy soccer and that have led the RC Celta to become a world reference for its grassroots soccer methodology.
Brais Méndez (Absolute).
The sky blue midfielder made his official debut with the Spanish National Team against Sweden, a match in which despite the defeat and only playing the final ten minutes, the Galician left good details.
Brais enjoyed again twenty minutes in the Spanish victory 4-0 against Georgia and remained on the bench in the last match against Kosovo. To commemorate his debut with the national team, the player from Mos received an insignia from the president of the RFEF.
Sergio Carreira (U-21).
The academy academy player, on loan this season at Mirandés, made his debut with the U-21 accumulating two consecutive starts. The Vigo native started in the victories against Russia and Lithuania, accumulating 80 minutes of play in each of the clashes.
Miguel Rodríguez (U-19).
Outstanding performance of the Galician striker with the U-19 team. The sky blue striker took part in a double clash of the national team against Mexico, two matches that ended with a Spanish victory and in which Miguel enjoyed minutes and goals.
In the first match, the academy player played 35 minutes and scored the fifth goal in Spain's 5-1 victory, while in the second match he played all 90 minutes and was in charge of opening the scoring, which ended 3-2 in favor of the national team. Miguel also wore the captain's armband in the second match.
César Fernández (U-18).
The sky blue goalkeeper was included in the U-18 squad for the Lafarge Foot Avenir, a tournament that ended with the Spanish national team winning the championship trophy. César had the opportunity to play in the first match of the competition, against Portugal, a match in which the Celtico goalkeeper managed to keep a clean sheet (2-0).