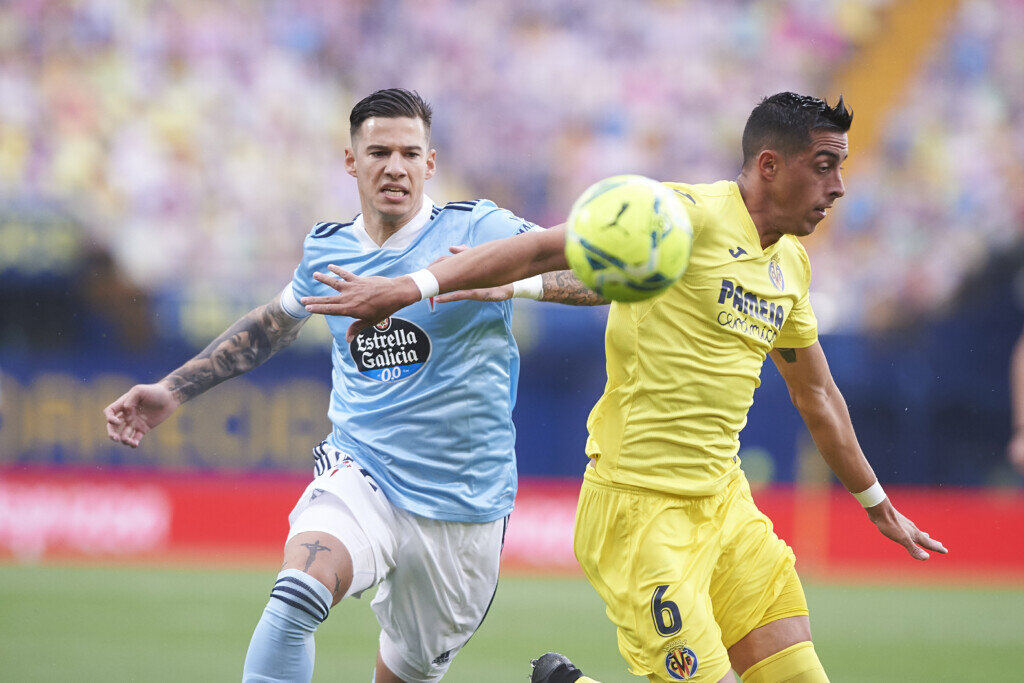 RC Celta achieved this Sunday a resounding victory away against Villarreal (2-4). Coudet's team was superior during the 90 minutes and still see the possibility of reaching the European places.
RC Celta started in the lead, well positioned in defense and with clear ideas when they had the ball. As a result of their good start, Brais Méndez and Nolito had two good chances that almost put the Vigo players ahead before the first quarter of an hour.
Villarreal had a superb arrival by Fer Niño but Iván Villar made a masterful save and kept the sky blue goal to zero. That chance was a mirage, as Coudet's team warned again and Santi Mina gave the visitors the lead after heading in a great cross from Aarón. The joy was short-lived as Moi Gómez equalized after an individual play by Rubén Peña.
After half an hour, and in a play that seemed to be harmless, Asenjo hit Hugo Mallo inside the area and the referee awarded a penalty that Santi Mina converted to put the sky blues back in the lead.
Before the break and after a few minutes of real madness, with special role of the VAR, Brais Méndez scored the third goal of RC Celta also from the penalty spot in a clear infringement of Capoué.
The advantage did not change Coudet's team's idea of the match, which continued looking for the opponent's goal. A great play between Nolito, Denis and Aarón allowed Solari to score for the second consecutive match and put the fourth goal on the scoreboard in the 56th minute.
With this result, the match slowed down in the final stretch and both teams had fewer chances. Almost on the stroke of half-time, Gerard Moreno scored the second yellow goal from the penalty spot.
TECHNICAL SHEET
2 – Villarreal: Asenjo, Albiol, Funes Mori, Estupiñán (Alberto Moreno, min 46), Peña, Parejo (Raba, min 66), Trigueros, Moi Gómez (Gerard, min 53), Capoue (Coquelin, min 53), Yeremy, Fer Niño (Alcácer, min 66)
4 – RC Celta: Iván Villar, Hugo Mallo (Kevin, min 67), Araújo, Carlos Domínguez, Aarón, Fran Beltrán, Denis Suárez, Nolito (Holsgrove, min 77), Solari (Aidoo, min 67), Brais Méndez, Santi Mina (Facundo, min 77)
Goals: 0-1 Mina, min 20; 1-1 Moi, min 25; 1-2 Santi Mina, min 32; 1-3 Brais, min 47; 1-4 Solari, min 56; 2-4 Gerard, min 86;
Referee: Medié Jiménez (Catalan). Yellow cards to Estupiñán, Asenjo (Villarreal) and Araújo Ferreyra (double yellow) (RC Celta).
Field: La Cerámica