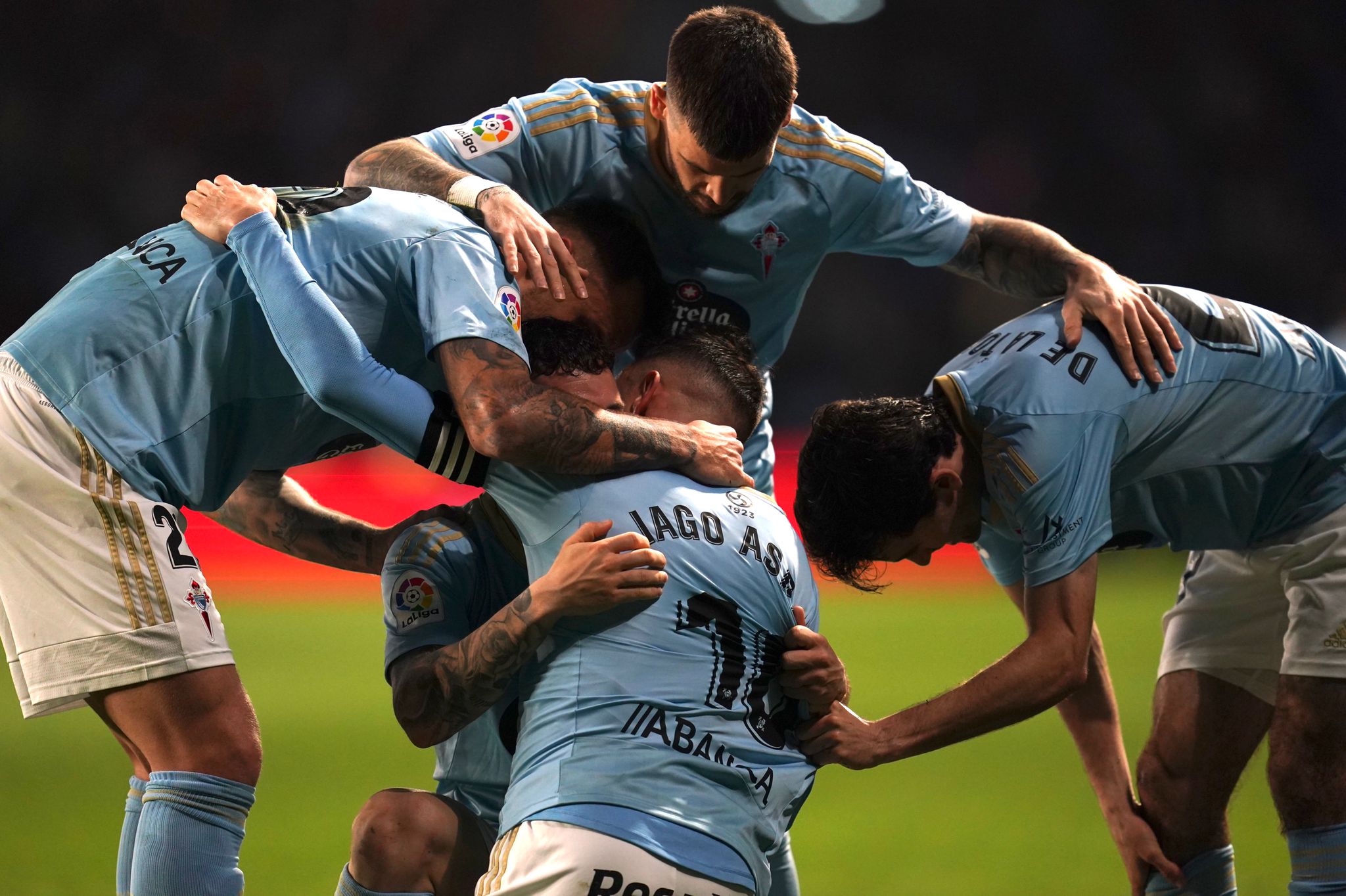 The RC Celta has taken the three points against Rayo Vallecano (3-0) in a match where again the fans of Abanca Balaídos carried the team in banners.
After a first half of work, dedication and passion, Carlos Carvalhal's team brought out all their artillery to finish off the Madrid team.
Iago Aspas opened the scoring in the 51st minute and at that moment the match went crazy. A second later, Carles, with the help of Ciss, scored the second goal, which was consulted by the VAR.
The third would come again in the boots of the King of the Bateas in the 85th minute. The party went off in the Celtic stadium.
Next Saturday the RC Celta will visit Espanyol in Barcelona in another opportunity to continue adding points.
FACT SHEET.
3- RC Celta: Iván Villar; Kevin, Aidoo, Núñez, Galán; Beltrán; Carles Pérez (Solari, 83), Veiga (Larsen, 71), De la Torre (Cervi, 71); Seferovic (Óscar, 71) and Aspas (Paciencia, 87).
0 – Rayo Vallecano: Dimitrievski; Balliu (Falcao, 67), Catena, Lejeune, Fran García; Pathé Ciss (Camello, 54), Comesaña (Valentín, 59); Isi (Pozo, 89), Trejo, Álvaro García and De Tomás (Salvi, 67) .
Goals: 1-0 Aspas (min. 52); 2-0 Ciss own goal (min. 52) and 3-0 Aspas (min. 85).
Referee: Pulido Santana. Yellow cards for RC Celta to Beltrán and Óscar. For Rayo Vallecano, Comesaña, Balliu and Lejeune were shown yellow cards.
Incidents: Match corresponding to the twenty-fifth round of LaLiga Santander played at Abanca Balaídos.
Field: Abanca Balaídos